WHC
WHC for Schools
WHC for Schools
---
Teachers, parents and school staff all need to keep in touch and access important school information. Emergencies, issues with students and internet teaching are just some of the tests that schools face on a daily basis. An effective communications system will help to overcome these challenges.
The challenges
Connecting parents to teachers can be difficult, as many schools use old answering machines and post-it notes to remind teachers to call parents.
There's no standard way of contacting teachers in an emergency.
Funding levels are being reduced.
Old phone systems (PBXs) are hard and expensive to maintain and old ISDN lines have high rental and call charges.
ISDN lines are being phased out by schools over the next few years as the sector (and wider market) moves to more innovative communications technology.
The internet is increasingly being used in teaching, so it makes sense to use the same broadband connection for the school's communications.
The solution
Wholesale Hosted Communications will make life easier for

parents, teachers and students, increase the flexibility of your communications; and cut costs.
Save money by installing low-cost telephones that deliver voice communications over the schools internet connection in each classroom, removing legacy ISDN lines.
With our app installed on a teacher's tablet or mobile, they can be contacted at any time by call or instant message (so you don't need to disturb lessons for non-urgent matters).
Display the school's main number regardless of whether you call from a fixed line or a mobile phone, so teachers retain their privacy.
Experiment with remote learning techniques using desktop sharing software, which offers modern and exciting new channels for teaching.
Keep parents up to date with the latest news using auto attendant. Your staff can record announcements too.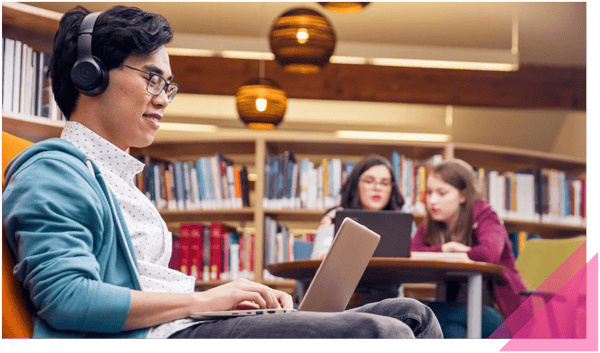 The benefits
Parent-school interaction
Parents receive the latest news from the auto attendant and will always get through to someone.
They can easily contact the right department or teacher.
Give your staff some time back by using your recorded announcements to notify parents of important events such as school closures.
Cost savings
Line rental costs for WHC are significantly lower than ISDN and

calls are also cheaper, so you can invest more money elsewhere.

You don't need to spend anything upfront, which will help you to meet stricter government budget targets and frees up capital for learning resources.
You'll also remove ISDN maintenance costs and PBX capital depreciation costs, freeing up even more funds.
It's easy to add or remove lines and connections to support your temporary staffing needs.
A better student experience
You'll be able to explore different learning experiences, such as online and video.

You'll also enjoy better student-teacher interactions, with one-to-one and one-to-many learning options.
Join the Wavenet Wholesale community, become a partner today.