WHC
WHC for Retail
WHC for Retail
---
If there's one sector that faces constant competition, but that needs to provide top-notch customer service whilst cutting costs, it's retail. These challenges are just the sort that our Wholesale Hosted Communications solutions were designed for.
The challenges
Competition from online and high street stores leads to intense pressure to manage and cut costs.
As a retailer, you need to provide a consistently good experience across all your channels: online, call centres and multiple stores.
Coping with changing customer demands at different times of the year can be hard.
Sometimes, employees struggle to answer calls quickly while trying to help customers at the same time.
It can be difficult to separate calls that can easily be dealt with by automation.
You need real-time communications across different sites.
Old PBX systems from several different manufacturers cost more to maintain, give variable results and give you more suppliers to manage.
The solution
With WHC, you can increase or decrease your SIP channels as required to reflect demand.
You can also add extra trunks as your business grows and makes and takes more calls.
You can route incoming calls to the right person or to the right automated message using auto attendant, so your callers aren't kept waiting.
Calls can be routed to your staff based on their expertise, so the right person is on hand to get it right first time for the customer.
If you've got more than one store, calls can be answered within a few rings by staff anywhere, on any device. You'll see where the customer called so you can answer the call in the right way.
You can review after-hours call activity with call detail records.
Use your phone as an intercom with the push-to-talk feature.
Give your employees free internal calls on their own devices with our Office UC app. They can also check the availability of their colleagues and send them instant messages (IM).
Make your communications as agile as your business with cordless solutions, so you're no longer rooted to the spot.
You get peace of mind built in for free with our advanced fraud management system.
Low-cost, fully functional call centre capability.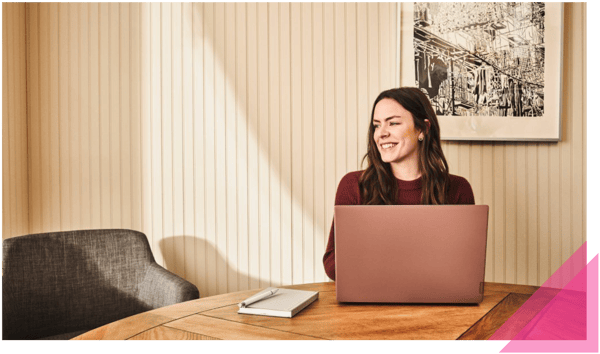 The benefits
Better customer service
Get it right first time for your customers by directing the right calls to the right staff; with the right skills.
High-definition (HD) voice is crystal clear, so you won't make mistakes because of misheard messages.
Answer calls within a couple of rings, so customers aren't kept waiting for ages, or even worse, call someone else instead.
Higher productivity
Cope with seasonal fluctuations in demand by adding or removing lines as needed.
Speed up your communications with apps that allow you to use IM, check the availability of colleagues (presence), and call for free from your mobile devices.
Free up your customer-facing staff by directing calls to automated messages for simple queries, such as store opening hours.
Lower costs
With lower line rental and cheaper call costs (on net calls are completely free), you'll be saving money from day one.
If you're ready to move to full IP voice, just closing down your old ISDN lines is a substantial saving.
If you're still recovering your investment in a PBX, you can benefit by connecting your PBX to the cloud to enjoy all the savings that hosted brings.
Consistent experience
Provide a consistent experience across all your stores. For example, you can provide the same 'on hold' message to customers whichever store they call.
Rapid deployment ('business as usual')
Setting up the service is as easy as plugging the desk phones into a data network, so you can get on with serving customers.
Always protected
Our fraud management system ensures protection against telephony fraud, a huge and growing financial risk to businesses of all sizes.