WHC
WHC for Industry Verticals
WHC for Industry Verticals
---
In the workplace, communication is key. Whether it's the office, shop floor or a construction site, fast and efficient communications are vital if you want to run a successful business.
The best way to do that is with the latest technology. And you'll be pushed to find anything much better than our Wholesale Hosted Communications (WHC) solutions. WHC is a unified communications service that can be tailored to each of your customers' needs, regardless of where they are on the journey to IP communications. Whether they're ready for a full IP solution, or want to benefit from everything a hosted solution can deliver by connecting their PBX to the cloud, WHC can help. With no capital investment needed and cheaper calls, you could be saving your customers money in no time. It's quick and easy to set up and manage too, with everything provisioned from one easy-to-use online portal. Security isn't a concern either, as our hosted solutions are run on our highly resilient network with full immunity to fire, flood or damage, and come with our advanced fraud management system for free.
Find out more about what WHC can deliver for your customers, whichever sector they operate in.
>> WHC for Healthcare - General Practice
>> WHC for Healthcare - Nursing Care Homes
>> WHC for Professional Services - Legal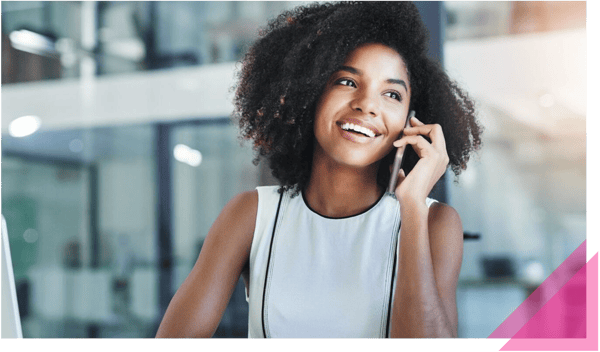 Summary of benefits
As you can see, our Wholesale Hosted Communications solutions are ideally placed to help organisations in differ
ent sectors to move towards cloud communications. This can help them with major issues such as cost-cutting and business flexibility.
Lower costs
WHC is considerably cheaper than traditional ISDN systems.
Free internal calls for your employees on their own devices frees up some extra money.
Removing ISDN and the costs of maintaining a PBX system will also free up funds.
Setting up and maintaining our Wholesale Hosted Communications has been shown to be cheaper and more cost effective than using older, legacy phone systems.
Greater flexibility
WHC enables you to explore new cloud-based and IP solutions.
Our UC Office app enables your employees to use their own mobile or device. So they can work from home or other locations, whilst keeping in contact wherever they are.
The app comes with a range of advanced features, such as seeing colleagues' availability 'at a glance' and instant messaging.
Easier management
With the business portal, administrators can manage the system at the touch of a button from anywhere.
Users can be added in minutes.
Features such as hold music or marketing messages can be used to make sure callers aren't left waiting for ages on a 'dead' phone.
Analytical information can be used to improve your business communications and efficiency.
A full range of IP Phones are available and all of these can be managed by both the site administrator and the user, ensuring that the right features are available when they're needed.
Better customer service
Calls are answered quickly by the right person, helping you to provide a more efficient customer service.
The business portal provides reports in real time so that your managers can measure, manage and improve your customer service levels.
Security, built in
As standard we provide our advanced fraud management system. For free. It's a sophisticated network-based fraud management tool that offers you and your customers peace of mind against call fraud.
Our system looks for fraudulent activity in real time and our fraud experts are on hand to look out for anything suspicious. So you can stop fraud before it attacks.