Microsoft Teams
What's New in Microsoft Teams - July 2020
The latest feature releases in teams, including together mode, 7x7 large gallery view, dynamic stage,customised backgrounds, raise hand and live reactions.
---
Ever-developing, always knowing what we want before we want it. More new Microsoft Teams features are here!
Throughout the recent months, Microsoft have continued to develop Teams and it is now, more than ever, the central hub for teamwork for over 40million users! We're thrilled to share with you the new features recently released and coming soon!
Together Mode
Together mode unites meeting attendees in a virtual space instead of being separated in boxes. Participants can find themselves in overlapping spaces and even "touch" the people around them. The absence of barriers creates greater social awareness and a sense of a shared journey.
The initial feature design has been optimised to help people during the pandemic. Together mode is especially well-suited to calls in which multiple people will speak; we find that it's easier and more comfortable for people to find moments to enter a conversation.
This feature can accommodate up to 49 people at the same time, with environment choices ranging from theatre, cafe, library, and office desk with more room types to follow.
Bringing social awareness to remote gatherings the way Together mode does "will have a dramatic effect in terms of increasing social cohesion, respect and trust. The better we do this, the more we'll understand and appreciate each other."
- Mary Czerwinski, Cognitive Psychologist at Microsoft
7x7 Large Gallery View
Greatly anticipated, large gallery view is coming to preview in august 2020. Being able to see colleagues' faces at the same time makes a big difference in engagement and connection. General availability is coming soon, large gallery view expands the Teams grid view to 7×7, which will accommodate up to 49 participants at once on a single screen.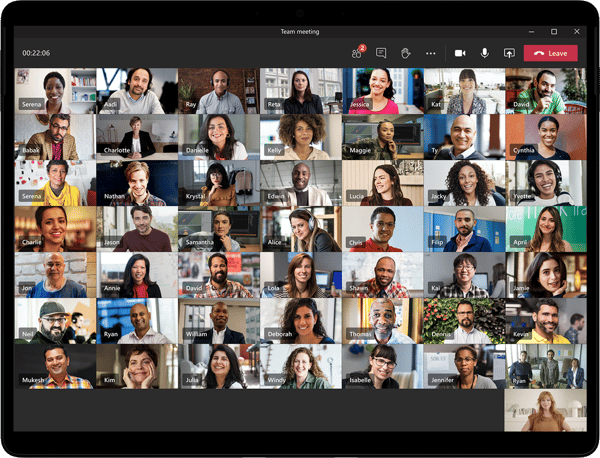 Live Reactions in Meetings
Teams meetings will get much more interactive with live reactions in meetings. You will be able to visualise your reactions and feelings, helping you read the reactions of the people in your meeting. Reaction emojis can be sent at any point throughout meetings, so if you agree with what a colleague is saying whilst just listening, you can send them a thumbs-up emoji. This will appear over your square within the meeting for all other participants to see.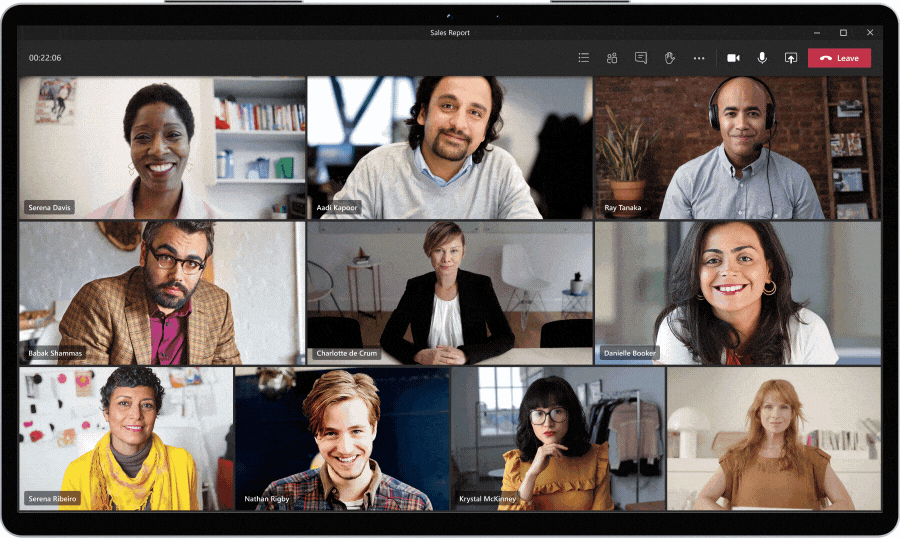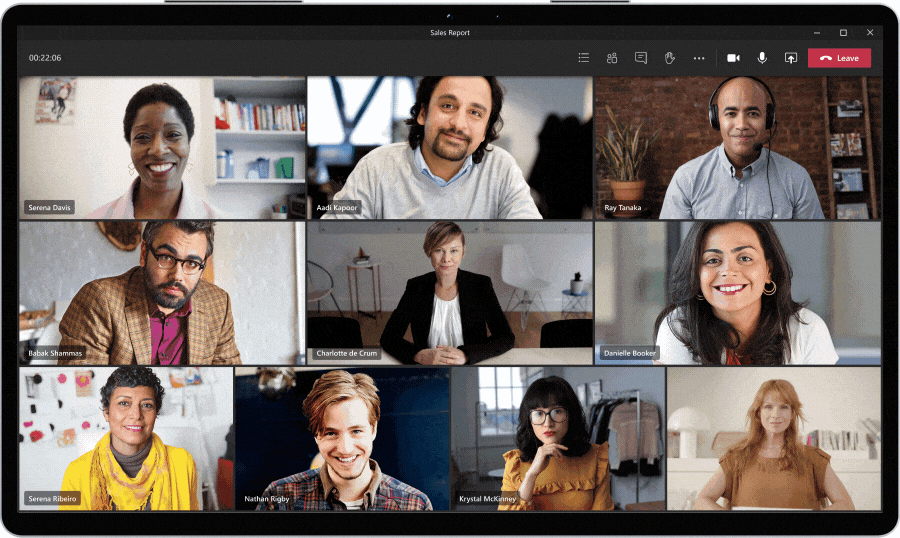 Pop-out Chat
You can now instantly pop out your one-on-one or group chat into a separate window. Then, resize, reposition, or close the window as you wish. It's a great way to get a lot done when you're in a meeting or in a call.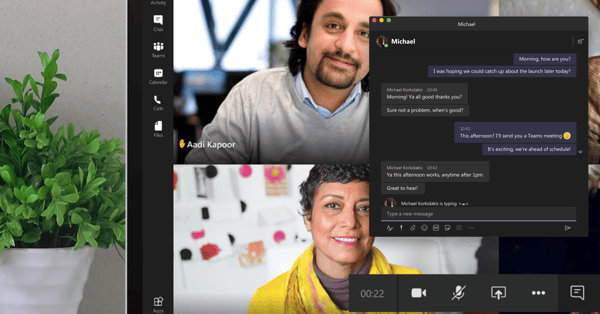 Dynamic Stage
The new dynamic stage uses AI to dynamically personalise users views, allowing customised views of layouts and sizes to maximise screen use and optimise the layout for users preferences. Complimenting Together Mode, the Dynamic stage will give new access and controls to users, with the ability to share content. Dynamic Stage will be rolling out soon.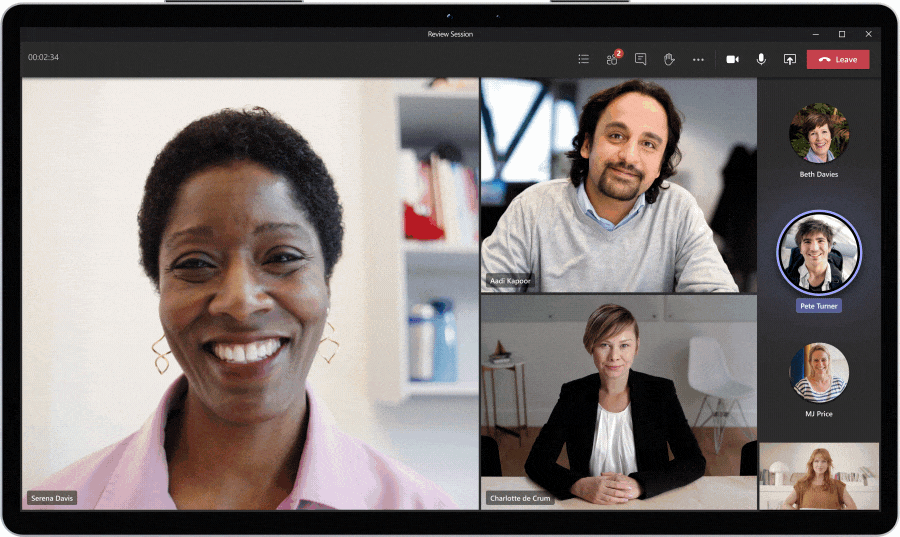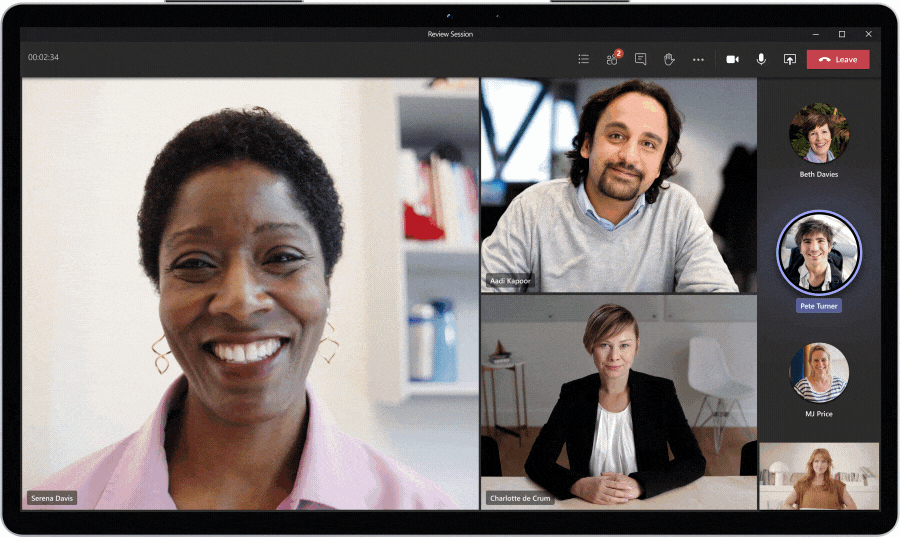 1000 Meeting Attendees
Microsoft Teams meetings are currently limited to 300 active participants. Microsoft intends to support interactive Teams meetings of up to 1000 users in the future.
Live Transcripts in Meetings
Dictated and captioned live throughout Microsoft Teams meetings, transcripts capture what is being said in real-time and will be available for all meeting attendees after the meetings. To make sure your live captions are as accurate as possible, try to follow these best practices:
Speak clearly, slowly, and directly into the mic. As your distance from the mic increases, captions may become less accurate.
Avoid locations with background noise.
Avoid having multiple people speak at the same time.
Use the highest-quality Teams-certified equipment available to you.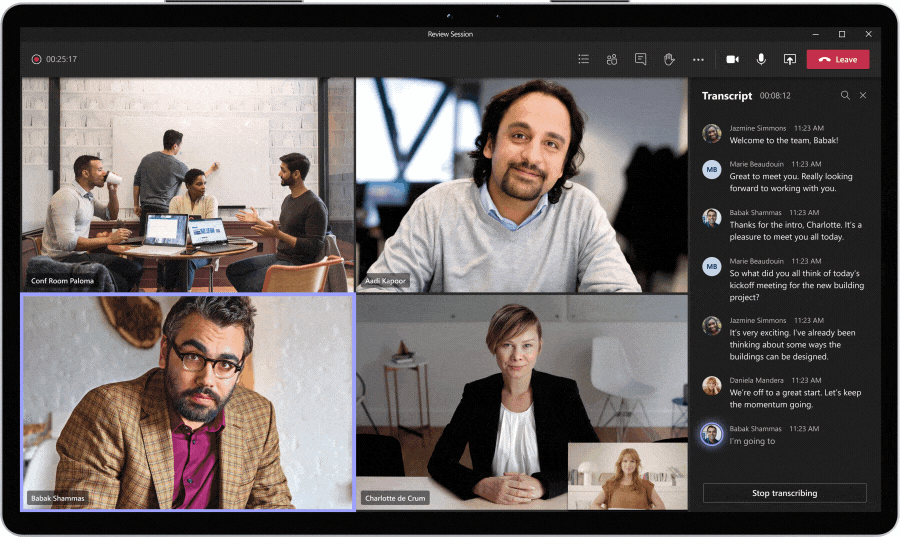 Reflect - a new Polling app in Channels
Double check with your team and quickly get their thoughts for fast turnarounds and decisions.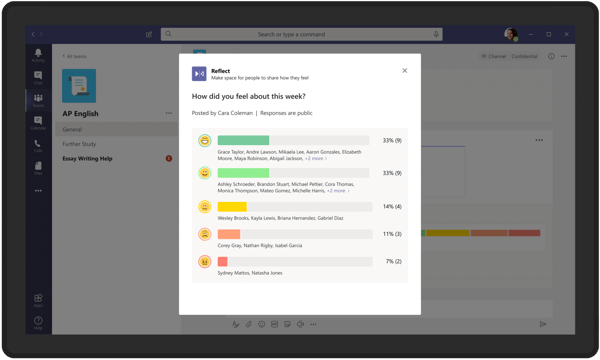 Suggested Replies
In just one tap you can get your message across. Using assistive AI Microsoft Teams creates short responses based on the content of the previous message. Next time someone asks if you have time for a meeting tomorrow morning, you can reply with "I sure do" without needing to pull up your keyboard. Suggested replies will be rolling out on mobiles in July 2020.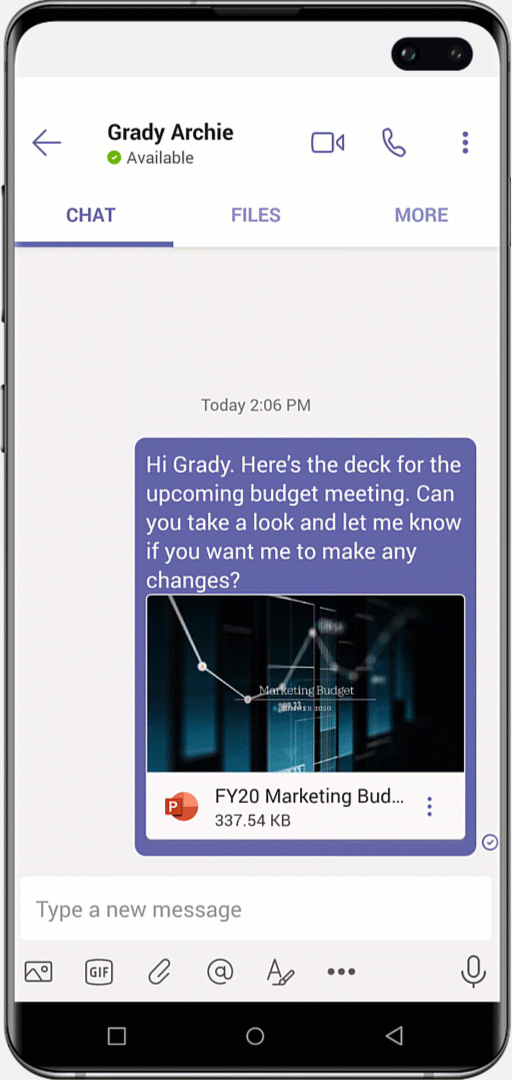 Breakout Rooms
Breakout Rooms allow meeting organisers to split their Teams meeting participants into small groups. Teams facilitates this by assigning participants into a requested number of rooms—whether automatically directing people or prompting them to join. Organisers can jump in between meetings on their own—or when requested by a participant—, provide announcements to the individual rooms, and recall everyone back to the meeting at any time. Any collaboration and coauthoring done during the breakout can be shared back to the larger meeting once everyone is back together. Breakout Rooms will be delivered later in 2020.
Additional features not available from directly
In addition to the features and functions of Teams from Microsoft directly, Wavenet is constantly innovating to provide additional functionality which is not available from Microsoft directly, such as visual call routes, mask CLI smart agent selection.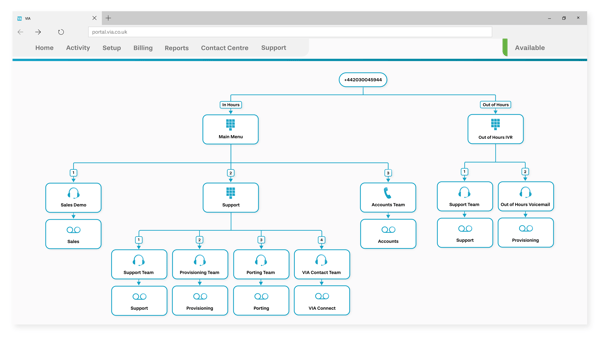 Join the Wavenet Wholesale community, become a partner today.
Why Wavenet Wholesale?
Wavenet have over 20 years experience in voice technologies working with businesses across the UK to deliver high-quality, reliable voice and phone systems. With TeamsLink we have partnered with Microsoft to create a platform that provides on-net, high quality traffic through diverse routes to give your customers the ultimate unified communications foundation.

We have an internal development team dedicated to advancing our technology and providing our customers with the best solution on the market. As well as our own developers we are partnered with vendors that can provide Microsoft Certified handsets that run Teams directly on-screen, giving your customers the choice of how they roll out Teams calling to their users.
Partner with Wavenet Wholesale and ensure you close every deal.