New features for meetings, calls, devices, chat and collaboration in Teams.
Following on from Microsoft Inspire and the new features announced in July to make Teams meetings more interactive, inclusive and engaging, Microsoft have announced even more improved features to the platform.
Multi-Window Meeting and Calling Experiences
Rolling out now, the new multi-window meeting and calling experience allows users to not only pop out chat windows, but calls including together mode and large gallery views too.
Available on Teams desktop app only, users may see a pop up notification, or may need to turn on this new experience, here's how:
Select your profile pic at the top of the Teams app, then Settings > General. (General should be what's showing when you open Settings, so you probably won't have to select it.)

Select Turn on new meeting experience.

Restart Teams by doing the following:
a. Right-click or Cmd-click the Teams icon in the Windows task bar or Mac System Tray.
b. Select Quit.
c. Start Teams again like you normally would.
Once turned on, users will notice that any calls or meetings will pop out into their own separate window, including Together Mode and Large Gallery View. Users will notice that meeting controls have moved to the top and permanently docked.
With 10 or more meeting attendees, users can select More options (...) in the meeting controls to switch to Large Gallery View.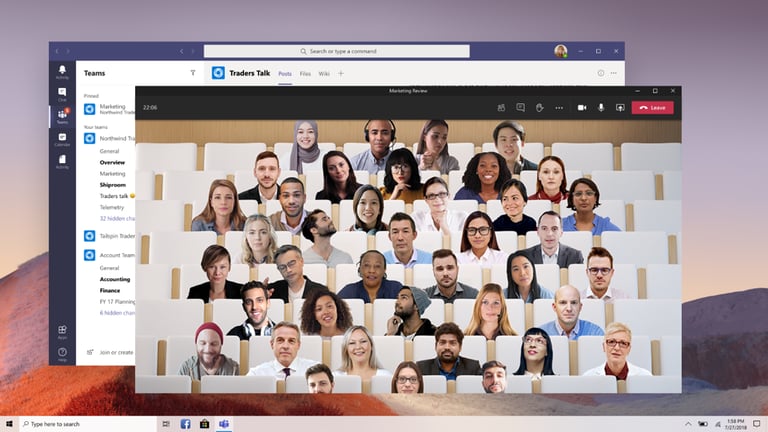 'Only me' Lobby Setting
This feature gives Teams users greater control over who can enter meetings. When selecting 'Who can bypass lobby?' users will now see the option 'Only me', allowing only the meeting organiser to join the meeting directly. This means that everyone else, including those from the same company will be held in the meeting's lobby.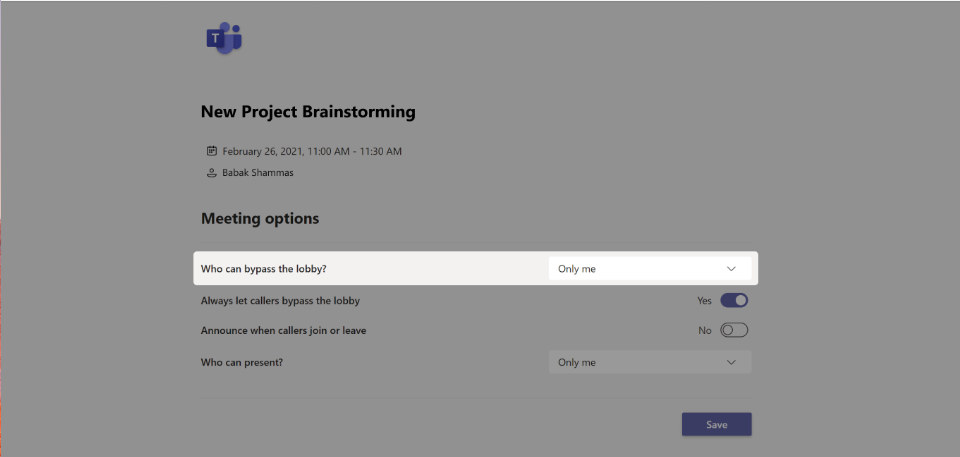 Contextual Search
Now generally available, users can search for specific content within individual chats or channels with the shortcut CTRL + F. This shortcut will filter results to files found in the selected chat or channel and will allow users to find information faster within their Teams platform.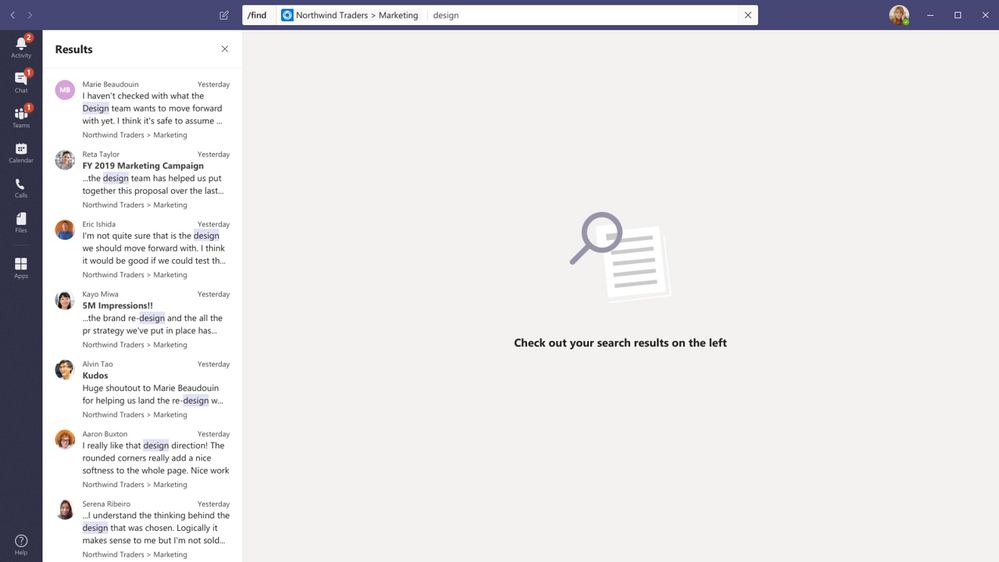 File Sharing
Be more connected with Teams sharing integration. Coming soon, Teams users will have the option to share links that provide access to anyone, people within their organisation, people with existing access, or specific people, including those in a private or group chat.
This feature will allow easier collaboration on files with users and file owners able to set restrictions for colleagues.
Also available now the file limit has been increased from 15 GB to 100 GB in OneDrive and SharePoint. This will be especially helpful for Teams users who work with large files such as CAD, 3D and media files.
Direct Guest Join
The majority of businesses work with organisations outside of their own and need to be able to join meetings from other providers and on platforms other than Microsoft Teams. Now available in general availability, Microsoft Teams Rooms allows meeting room devices to connect to meeting services from other providers.
Through embedded web technologies, Teams users can now use a Rooms device to join a Cisco Webex meeting. Zoom Meetings are currently in preview. This will reduce the frustrations and frictions when trying to meet and collaborate with external professionals, customers or partners who are not using Microsoft Teams.

Walkie-Talkie
Now in public preview, this push-to-talk experience turns Android devices into walkie-talkies for instant voice communications via Teams. Available as an app within the Teams mobile app, this feature works just like traditional walkie-talkies by pressing and holding a button to speak and release to listen.
The walkie-talkie feature allows users to speak to entire channels. Aimed at industries such as construction, warehousing and retail the idea is to reduce the cost and need for separate specialist devices.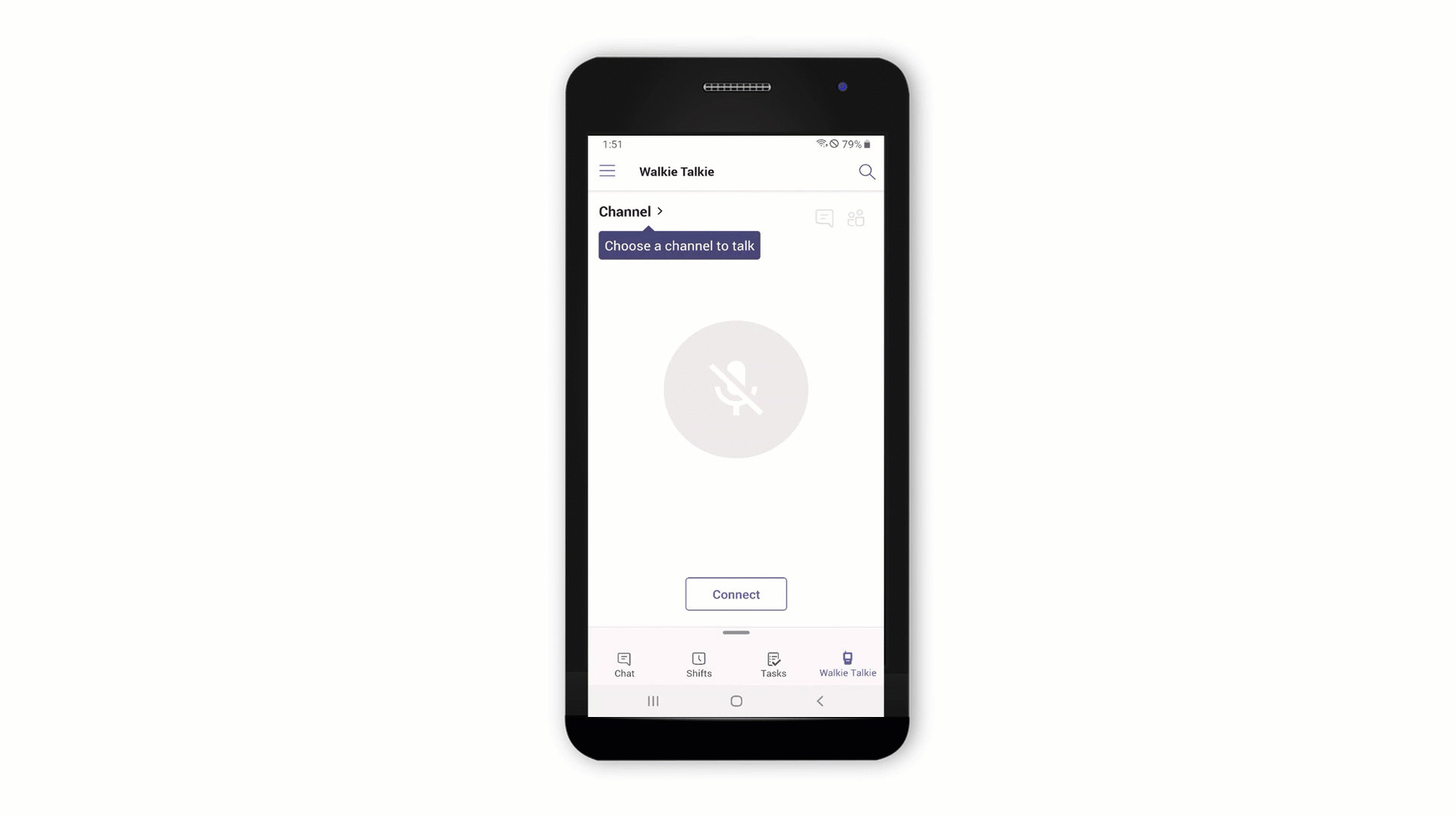 Additional features not available from directly
In addition to the features and functions of Teams from Microsoft directly, Wavenet is constantly innovating to provide additional functionality which is not available from Microsoft directly, such as visual call routes, mask CLI smart agent selection.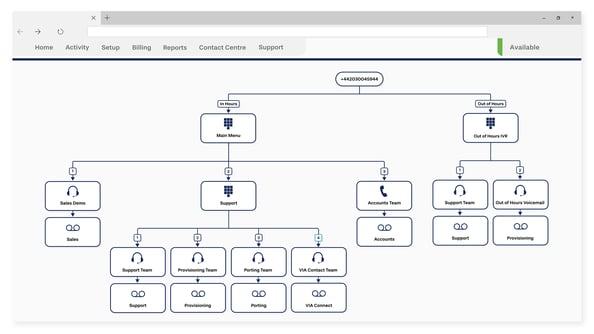 Join the Wavenet Wholesale community, become a partner today.
Why Wavenet Wholesale?
Wavenet have over 20 years experience in voice technologies working with businesses across the UK to deliver high-quality, reliable voice and phone systems. With TeamsLink we have partnered with Microsoft to create a platform that provides on-net, high quality traffic through diverse routes to give your customers the ultimate unified communications foundation.

We have an internal development team dedicated to advancing our technology and providing our customers with the best solution on the market. As well as our own developers we are partnered with vendors that can provide Microsoft Certified handsets that run Teams directly on-screen, giving your customers the choice of how they roll out Teams calling to their users.
Partner with Wavenet Wholesale and ensure you close every deal.