Wholesale News
Wavenet Wholesale welcomes Nick Davenport as Desk-Based Partner Account Manager
Nick adds to the team's skillset as he progresses internally with Wavenet.
---
Wavenet Wholesale are pleased to welcome Nick to the team as a Desk-Based Partner Account Manager.
Nick brings with him a host of skills and knowledge as he progresses internally. Nick is a motivated individual who has been with Wavenet for over 5 years and started his career with Wavenet as a Customer Services Advisor, working closely with Channel Partners to support their queries, answer questions and liaise with teams across the wider Wavenet team. During this time Nick completed his apprenticeship in Networking and Telecoms which equipped him with a solid foundation, technical knowledge and understanding of the industry and Wavenet's extensive portfolio.
Nick gained direct sales experience when he joined the DBAM (Desk-Based Account Management) Sales Team. Nick's primary focus was to innovate new solutions for his customers, supporting their digital transformation journeys and equipping them with future-proof technology, all tailored to bespoke and unique requirements.
As part of the Wholesale team, Nick will utilise his knowledge and skills to maintain and build excellent partner relationships. Nick will continue with his strong customer service focus and skillset and is dedicated to going above and beyond for his network of partners. Nick is well versed in Wavenet's product portfolio and has specialist knowledge in FTTP.
Nick is quite the thespian and stars in Shakespeare and pantos. He is an avid 10 pin bowler and has a Persian cat called Remy. Who doesn't love a grumpy cat picture?!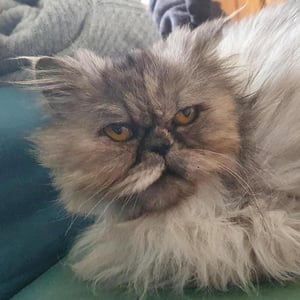 ---