Wholesale News
Wavenet Distribution expands with partner with intY, strengthening intY's Microsoft Teams offering.
Wavenet Wholesale expands distribution channel with partner with intY, launching TeamsLink and strengthening intY's Microsoft Teams offering.
---
intY Strengthens Microsoft Teams Offering with Teams+ Program and Distributor Partnership with Wavenet Wholesale.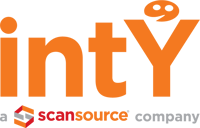 intY, a ScanSource company and a leading provider of cloud services, recently announced a new partnership with Wavenet Wholesale – an award-winning provider of unified communication solutions. The partnership accompanies the launch of intY's Teams+ enablement program, a new initiative focused on helping intY parters capitalise on the massive cloud services market opportunity presented with Microsoft Teams. Teams+ highlights the intY solutions that integrate, enhance and complement parters' current cloud and remote workplace offerings, while delivering training, education, buying guides, and promotions to help them outfit their customers with industry-leading modern workplace solutions. As the demand for remote communication and collaboration solutions continues to grow, the addition of Wavenet's TeamsLink solution will provide intY partners in the UK with new revenue streams and an increased line card of cloud voice solutions to continue to equip customers with the solutions they need to operate seamlessly.
intY has added TeamsLink to their Microsoft Teams portfolio, leveraging direct call routing and Microsoft Teams to create a true unified communications solution. TeamsLink reliably and efficiently connects customers' external voice solutions to their Teams account, enabling partners to completely modernise and streamline their customers' workplace by connecting inbound and outbound calls directly through Teams. The solution allows businesses to receive or make calls to or from either their landline phones, cellular phones, computers, tablets, or headsets – all from within the Microsoft Teams application. In addition, intY partners will be able to offer unlimited UK-inclusive minutes in their calling plans, simplifying the customer experience even further and reducing extra costs and time selling overages.
With intY as a Wavenet Distributor it puts TeamsLink at the forefront of intY's Microsoft Teams offering; supporting and equipping thousands of resellers in their network supplying industry-leading solutions to meet their customer needs. intY only offer best in class solution vendors that intY recommend first-hand.
Marcus Ollenbuttel, Senior Vice President - Digital Distribution, intY said: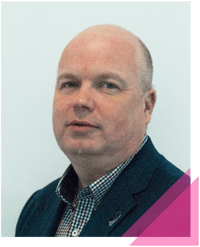 "With the record growth and demand we're seeing in the cloud and collaboration space, we have continued to add solutions and capabilities to our Microsoft Teams portfolio as we are constantly looking to provide new growth opportunities to our partners. TeamsLink from Wavenet Wholesale perfectly complements our existing cloud voice offerings, providing our partners – especially those who are newer to selling and deploying cloud voice solutions – with a new revenue streams based on the evolving needs of their customers."
Mike Korkidakis, Head of Distribution - Wavenet Wholesale said: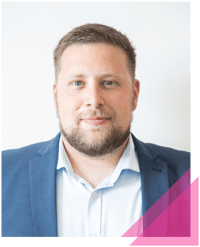 "Wavenet Wholesale are thrilled to be partnering with agile cloud distributor intY, a Microsoft Gold partner and CSP.
intY moves with the industry faster than any other to ensure their network of resellers receive the very best service and latest products. Wavenet Wholesale are proud to introduce TeamsLink into the intY product portfolio, providing their channel and customers with the most advanced and feature-rich direct routing solution for Microsoft Teams.
Wavenet Wholesale has a long-standing relationship with intY and we're proudly enhancing our relationship by launching TeamsLink into their marketplace. TeamsLink adds a powerful proposition into IntY's already exceptional technology portfolio.
Wavenet Wholesale are committed to developing our invaluable relationship with IntY through sharing our expertise and providing an industry-leading unified communications solution for Microsoft Teams. I look forward to working with the IntY team to bring more choice and industry leading options to their expansive base."
About intY
intY, a ScanSource Company is an award-winning pioneer for the distribution of cloud services from the biggest cloud software vendors in the world, including Microsoft and Acronis. CASCADE, intY's self-service portal and cloud marketplace, enables partners to seamlessly provision and manage cloud services for their customers 24/7. With CASCADE comes Partner Insights™, a proprietary tool that helps partners solve the challenges end-customers face regarding cloud, such as license management, license usage, cloud spend and consumption. This is all underpinned by intY's phenomenal people and exceptional multi-vendor support.
intY delivers unparalleled expertise and knowledge in the cloud distribution space, ensuring partners have access to the latest cloud solutions at a competitive price, as well as the training and support to go to market fast. intY's breadth of experience and success in the cloud marketplace is reflected not only in its global reach, with operations in the UK, US and Europe, but also in the depth of its partnerships with the biggest names in the industry. The company is a Microsoft CSP Indirect Provider and Microsoft Gold Partner.
intY is a part of ScanSource, Inc. (NASDAQ: SCSC), a leading provider of technology products and solutions. ScanSource is at the centre of the technology solution delivery channel, connecting businesses and providing solutions for their complex needs. ScanSource sells through multiple, specialised routes-to-market with digital, physical product and services offerings from the world's leading suppliers of point-of-sale (POS), payments, barcode, physical security, unified communications and collaboration, cloud and telecom services.
ScanSource enables its sales partners to create, deliver and manage solutions for end-customers across almost every vertical market. Founded in 1992 and headquartered in Greenville, South Carolina, ScanSource was named one of the 2020 Best Places to Work in South Carolina and on FORTUNE magazine's 2020 List of World's Most Admired Companies. ScanSource ranks #654 on the Fortune 1000.
About Wavenet Wholesale
Formed in 2000, Wavenet has grown through the last two decades to become a respected, multi-award-winning provider of telecoms and technology solutions to thousands of businesses and enterprises across the UK. Wavenet is a managed service provider and has long-standing partnerships with some of the top technology providers on the planet. Wavenet is a Premier Certified Cisco Partner, Microsoft Partner and holds Platinum Partner status with Mitel, Five9 and Silver Peak.
Providing data, voice, contact centre, IT and technology services to over 8,000 SME and enterprise customers, Wavenet has offices in Solihull, Chester, Norwich, Cardiff and Nottingham and employs over 200 people, including over 100 trained support staff and engineers.
Wavenet Wholesale provide partners with all their digital infrastructure needs. Partners of all shapes and sizes benefit from access to Wavenet's extensive product portfolio, a dedicated Account Manager, Sales and Marketing support and the highest levels of customer services and support. Our flexible approach places our partners' competitive advantage as our primary focus, making Wavenet Wholesale the number one choice for channel.

Join the Wavenet Wholesale community, become a partner today.