Wholesale News
Wavenet Distribution expands internationally with Microsoft indirect CSP Vuzion
Wavenet Distribution expands internationally with Microsoft CSP Vuzion
---
Award Winning Microsoft CSP Cloud Distributor Partner Vuzion Launches TeamsLink to Ireland Marketplace.
Vuzion joined Wavenet Wholesale as our first Microsoft CSP Distributor in September 2020 and after just three very short, successful months are expanding internationally. Wavenet is delighted to announce the launch of TeamsLink in Vuzion's Ireland Marketplace.
Vuzion Ireland has gone from strength to strength, supporting partners to future-proof their businesses, benefit from cloud solutions and Microsoft products. Vuzion makes it easy for partners to transact in both the north and south using both sterling and and euros. The addition of Wavenet's hero product TeamsLink to their ecosystem, Vuzion is further equipped to support the tremendous growth in demand for remote working solutions.
Wavenet's industry-leading telephony solution has been designed specifically as a PSTN (Public Switched Telephone Network) carrier for Microsoft Teams and delivers the additional functionality that customers have been asking for - such as compliant call recording, group voicemails, mask CLI (Calling Line Identity), advanced disaster recovery, and international DDIs for over 90 countries.
Organisations are being encouraged to operate fully with remote-working capability or as a mixture of both office and home in a hybrid model to meet employee expectation and health and safety requirements. The need for Microsoft's high-end telephony solution has never been greater and TeamsLink and its wealth of features and benefits open up even more opportunities for partners.
Mike Korkidakis, Head of Distribution, Wavenet said: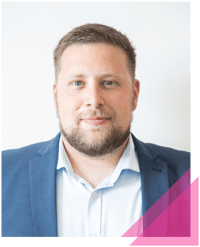 "The Wavenet and Vuzion relationship continues to grow from strength to strength and this expansion in Ireland is the next piece to our strategic alignment. In current times the Teams product has rapidly expanded much quicker than predicted and key partnerships like this are vital to successful customer deployments. I look forward to continuing to grow with the Vuzion team."
Kieran McDonnell, Vuzion Ireland Country Manager said: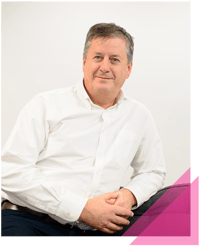 "I am excited to add Wavenet's innovative and powerful TeamsLink solution to Vuzion Ireland's ecosystem which will help our partners unlock more Microsoft Teams use cases for their customers. Partnering with Wavenet enables us to enhance our Universal Communication portfolio with an industry-leading telephony solution designed specifically for Microsoft Teams. This meets with customer demands to use solutions such as compliant call recording. Covering every Ireland and UK dialling code and more than 120 other international countries, we have already seen partners exceed customer expectations and revolutionise their 'work from anywhere' capabilities".
About Wavenet
Formed in 2000, Wavenet has grown through the last two decades to become a respected, multi-award-winning provider of telecoms and technology solutions to thousands of businesses and enterprises across the UK. Wavenet is a managed service provider and has long-standing partnerships with some of the top technology providers on the planet. Wavenet is a Premier Certified Cisco Partner, Microsoft Partner and holds Platinum Partner status with Mitel, Five9 and Silver Peak.
Providing data, voice, contact centre, IT and technology services to over 7,000 SME and enterprise customers, Wavenet has offices in Solihull, Manchester, Norwich, Cardiff and Nottingham and employs 250 people, including over 100 trained support staff and engineers.
About Vuzion
Microsoft Gold Partner Vuzion is an innovative cloud aggregator, born from Cobweb, one of the UK's leading managed cloud solutions providers, supporting resellers deliver value-added cloud solutions to ambitious clients and create a more profitable cloud business.
Vuzion has offices in Hampshire UK, Dublin Ireland and Belfast Northern Ireland.

Join the Wavenet Wholesale community, become a partner today.