Call Recording
Wavenet Choose Verint for Compliant Call Recording in Microsoft Teams
Wavenet and Verint Jointly Provide Innovative Technology Solutions for Microsoft Teams Compliance.
---
Companies Jointly Provide Innovative Technology Solutions for Microsoft Teams Compliance.
SOLIHULL, July 20th, 2020 – Wavenet, a leading and respected, multi-award-winning business provider of telecoms and technology solutions, today announced it has joined a financial compliance partner program managed by Verint® Systems Inc. (Nasdaq: VRNT), The Customer Engagement Company™.
Wavenet delivers its TeamsLink™ Direct Routing solution for voice calling in Microsoft Teams to businesses in several sectors including financial services, legal, retail and manufacturing. Interaction recording has been a key compliance requirement to support the migration to Microsoft Teams. TeamsLink is a cloud-based connectivity solution offering fully managed services that will leverage Verint's Financial Compliance technology to support businesses in their voice and collaboration recording efforts. The solutions can help organisations meet multiple industry standards including MiFID II, FCA and MAR.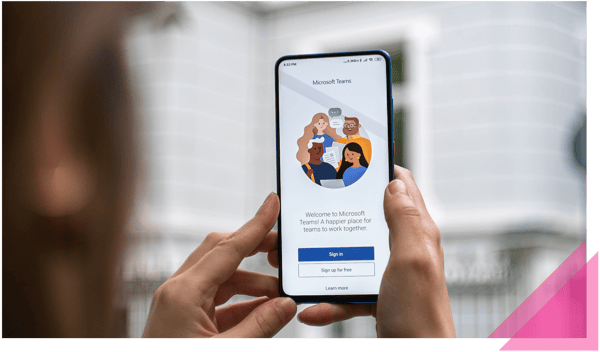 TeamsLink Call Recording is an enterprise-grade, secure recording solution utilising Verint's versatile Microsoft Teams compliance capture technology that can enable organisations to record all communication features available in Microsoft Teams meetings: from voice calling to chat, video meetings, screen sharing, and instant messages across all regulated users. TeamsLink Call Recording will provide a robust platform to centrally record, store, and make data readily available and easily retrievable for reconciliation, trade reconstruction, augmented business insights, and compliance evidencing.
Verint's Financial Compliance solution—available both in the cloud, on premises and as a hybrid architecture—supports modern work processes and offers a broad range of capabilities to help the financial industry tackle risk and regulatory compliance. These include the ability to capture, retain, monitor and analyse voice and electronic communication streams offered by unified communications (UC), trader voice, mobile and IP telephony solutions by Microsoft, Cisco, IPC, BT, and other leading vendors.
These capabilities are augmented by automated operational assurance, proactive communication governance and an open approach to facilitate integration to address sophisticated requirements for record-keeping, monitoring and reporting. Recognised in the 2019 Buy-Side Technology Awards and other industry rankings, Verint's solution delivers capabilities that can prevent non-compliant incidents from occurring and organise of large volumes of unstructured data. By outpacing other industry solutions that only offer capture-and-archive capability, Verint's Financial Compliance helps organisations work proactively to maintain adherence, avoid fines and reduce the cost of compliance.
"Organisations are struggling to maintain compliance as they adopt new voice and electronic communications platforms, such as Microsoft Teams, amidst increasing enforcement action by regulators under MiFID II, MAR, and other new regulations," says Wavenet's Philip Grannum, Chief Commercial Officer. "We are confident that combining our TeamsLink Call Recording solution with Verint's offering gives financial firms a trusted, cost-effective solution to enable risk-free Microsoft Teams adoption across their organisation. We look forward to partnering with Verint to achieve this."
"Today, the financial compliance landscape is more complex than ever before. Some say technology is the answer, but only the right, proven solutions coupled with in-depth industry knowledge and expertise will prevail," says Verint's John Bourne, senior vice president, global channels and alliances. "That's why we've carefully selected solutions, services and support providers to participate in Verint's Financial Compliance Partner program. We are pleased to welcome Wavenet to our growing network of experts in this field with whom we are helping financial market participants address increasing regulatory demands.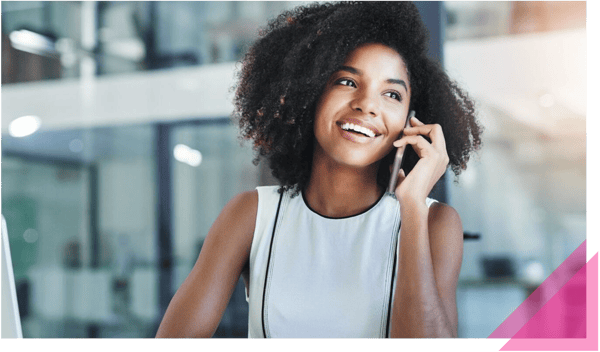 About Verint Systems Inc.
Verint® (Nasdaq: VRNT) is a global leader in Actionable Intelligence® solutions with a focus on customer engagement optimisation and cyber intelligence. Today, over 10,000 organisations in more than 180 countries—including over 85 percent of the Fortune 100—count on intelligence from Verint solutions to make more informed, effective and timely decisions. Learn more about how we're creating A Smarter World with Actionable Intelligence® at www.verint.com.
About Wavenet
Formed in 2000, Wavenet has grown through the last two decades to become a respected, multi-award-winning provider of telecoms and technology solutions to thousands of businesses and enterprises across the UK. Wavenet is a managed service provider and has long-standing partnerships with some of the top technology providers on the planet. Wavenet is a Premier Certified Cisco Partner, Microsoft Partner and holds Platinum Partner status with Mitel, Five9 and Silver Peak.
Providing data, voice, security, IT and technology services to over 8,000 SME and enterprise customers, Wavenet has offices in Solihull, Nottingham, Norwich, Chester and Wales and employs 250 people, including over 100 trained support staff and engineers. Find out more about how Wavenet can make your business brilliant at www.wavenetuk.com.
Any press questions should be addressed to Tom Grinnell on 0333 234 0011 or Tom.Grinnell@wavenetuk.com.
View Verint's e-book for more guidance on compliance recording for Microsoft Teams.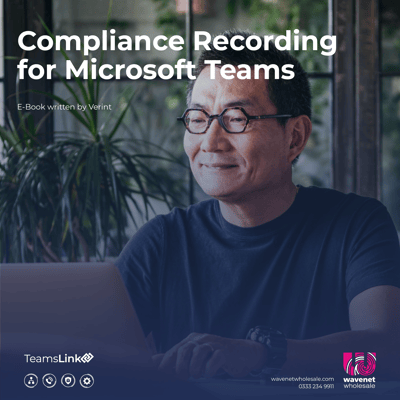 ---
---
Why Wavenet Wholesale?
Wavenet have over 20 years experience in voice technologies working with businesses across the UK to deliver high-quality, reliable voice and phone systems. With TeamsLink we have partnered with Microsoft to create a platform that provides on-net, high quality traffic through diverse routes to give your customers the ultimate unified communications foundation.

We have an internal development team dedicated to advancing our technology and providing our customers with the best solution on the market. As well as our own developers we are partnered with vendors that can provide Microsoft Certified handsets that run Teams directly on-screen, giving your customers the choice of how they roll out Teams calling to their users.
Partner with Wavenet Wholesale and ensure you close every deal.