Wholesale News
Risc IT Enhances Partnership With Wavenet Wholesale as first Distributor Partner
Risc IT Enhances Partnership With Wavenet Wholesale as first Distributor Partner
---
Wavenet grows partner program with first distributor partner, Risc IT Solutions.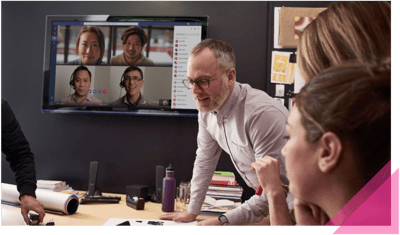 Risc IT Solutions have successfully launched Wavenet's hero product TeamsLink to their partner network, after joining the Wholesale channel as Wavenet's first Distributor. Joining as a Distributor will allow Risc IT to significantly strengthen their Microsoft Teams offering and provide their resellers with an industry-leading solution that boasts a plethora of features and functionality not available from Microsoft directly.
Wavenet's Distributor partner model allows partners to act as an intermediary between their network of resellers in the distribution of Wavenet's portfolio. Distributors benefit from expert marketing and sales support, account management and specialist product guidance.
Risc IT Solutions are a well-established and trusted Platinum Partner of Wavenet Wholesale, as well as being a customer, end-user, and highly experienced advocates of TeamsLink themselves. Risc have deployed Wavenet solutions including TeamsLink into businesses benefitting hundreds of end-users and customers. They have deep experience in the TeamsLink platform, along with being one of Microsoft's key cloud partners in the UK specialising in Office 365 Productivity and Security. They have now strengthened their portfolio of products in their own channel with the addition of TeamsLink.
TeamsLink is a great product, made better - a fully managed, cloud-based, directing routing telephony solution for Microsoft Teams, enhanced with an array of features and functionality not available from Microsoft directly. The TeamsLink portal provides complete visual control over the management of users and call flows. Wavenet's focus is on the end-user, their experience of the platform, and how it can work best for and support their business.
Wavenet Wholesale's partner program is tailored to suit all shapes and sizes of individual partners, from standard resellers to complete white labelled products. Our flexible approach places our partners' requirements as our primary focus, with dedicated Account Management and the highest levels of customer service and support.

Mike Korkidakis, Head of Distribution at Wavenet said: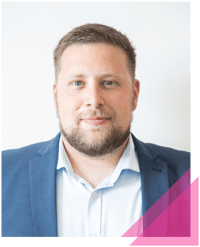 "Working with the incredibly knowledgeable team at Risc has been a real pleasure. They deliver excellent service and take the perfect approach to customer engagements. Risc are highly experienced and respected in the Microsoft product set and have delivered incredible results for our hero product TeamsLink. This move to distribution for Risc and Wavenet further solidifies our partnership commitments and our drive to educate and innovate."
>> Connect with Mike on LinkedIn
Mark Lawton, Business Development Director at Risc IT Solutions said:
"I am incredibly excited to see our relationship with Wavenet continue to develop and give us the opportunity to provide complete Unified Comms solutions to our Partners and their customers. Having worked with Wavenet, and previously VIA since 2012, I have seen the platform evolve from Lync, through Skype for Business and now Teams.
Building on Microsoft's core Teams platform, TeamsLink gives us the ability to build solutions for our partners that can replace traditional telephony, contact centre, and call recording platforms with a single product fully supported by Risc.
The team at Wavenet have always been focussed on delivering a technically innovative and completely resilient product, which has given us the confidence to take Teams to our customers knowing that we have a solid service behind us."
>> Connect with Mark on LinkedIn
About Wavenet
Formed in 2000, Wavenet has grown to become a respected, multi-award-winning provider of telecoms and technology solutions to thousands of businesses and enterprises across the UK.
Wavenet is BroadSoft's (now part of Cisco) longest standing Unified Communications partner in the UK and is a Cisco Cloud and Managed Services Certified Partner.
Providing data, voice, security and technology services to over 8,000 SME and enterprise customers, Wavenet has offices in Solihull, Salford, Norwich and Cardiff and employs 200 people, including 100 trained support staff and engineers.
About Risc IT Solutions

Risc IT Solutions are Cloud experts - IT professionals and trusted advisors who help companies work smarter by providing the right solutions to their business challenges. Risc were the pioneers of Cloud Backup in the UK and have built up a strong business over the last 20 years based on trust, knowledge and experience, coupled with first-class support.
They were one of the first Microsoft Partners in the UK to have achieved Cloud Solution Provider (CSP) Direct status. Now, with 5 Microsoft Competencies, over 25,000 end users across over 1,000 customers, and 250 IT Re-seller Partners, they are well equipped to help companies across the full breadth of IT requirements.
Based in North Wales, Risc have partners throughout the UK who provide local IT support and Cloud solutions based on Risc's portfolio of products focused on Productivity, Security, and Business Continuity.