74% of UK office workers are currently working remotely which has brought with it many logistical problems. What you may not know is that most of these organisations have embraced unified communications as a cost-effective solution.
UCaaS (unified communications as a service) involves the integration of different communication services – such as instant messaging, email, presence information, IP telephony, and video calling – into one singular system.
During the COVID-19 outbreak, customer interest in UCaaS spiked 86%, while it's predicted to reach a global value of $143 billion by the end of 2024. According to Vice President of Mintel, Houbby, the UK was seeing fast growth in UCaaS across all UK market segments prior to the pandemic in 2019, and this is likely to have skyrocketed during the pandemic.
Clearly, it's never been more important for your business to have a strong communication strategy in place. Investing in unified communications could help you achieve that level of stability. But how exactly can it boost your business? Below, we've explained its biggest benefits.
Benefits of Unified Communications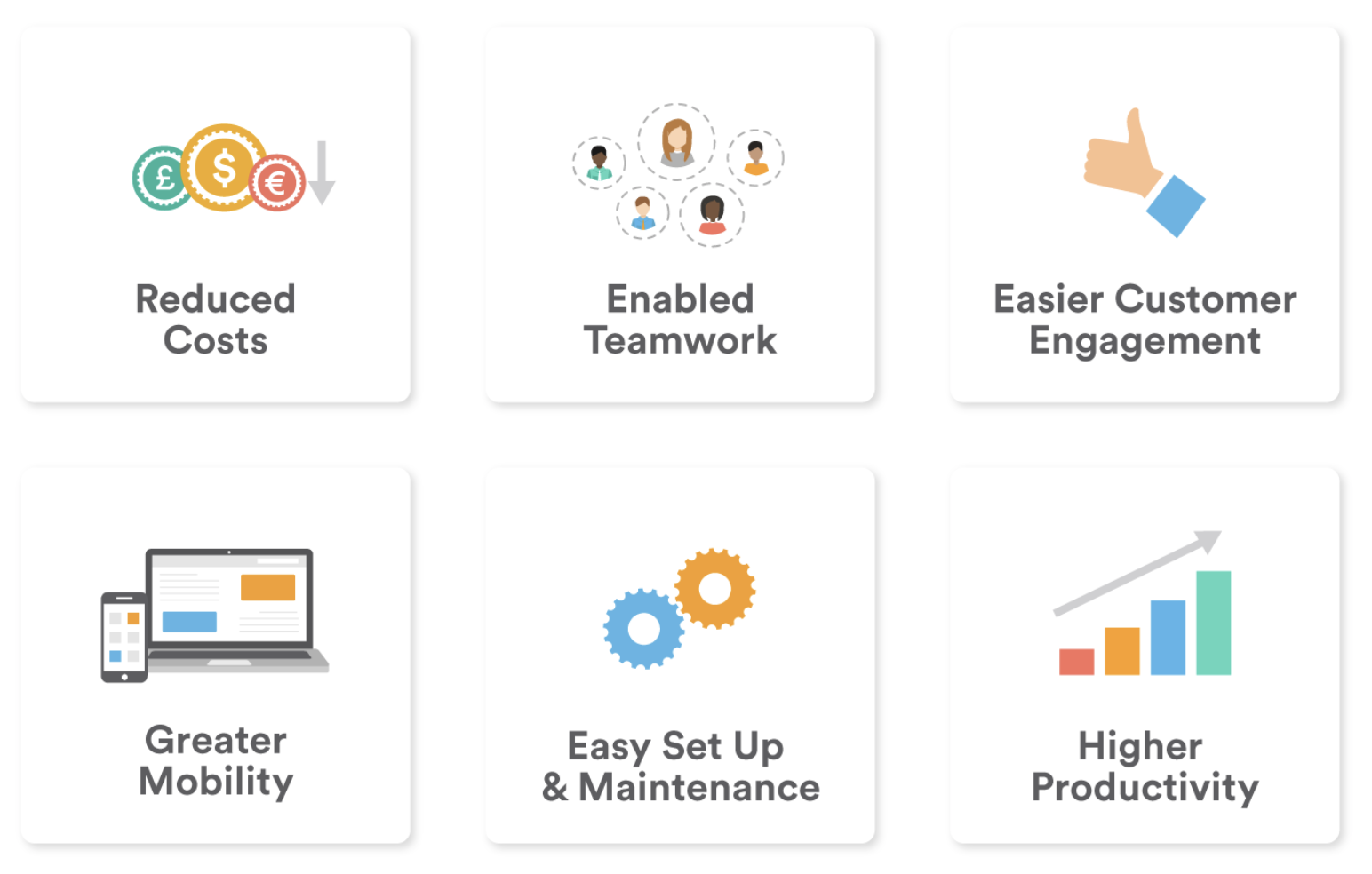 Upgrading to UCaaS from an old communication system could save your business money, which is particularly important during the ongoing economic downturn.
When switching to a cloud-based UCaaS system such as TeamsLink, you won't need to spend large sums on different hardware and software such as phones or instant messaging accounts. With a UCaaS subscription, you'll only ever pay for what you need, which should prevent overspending in the long term.
What's more, all maintenance issues are handled by the UCaaS provider, which means you won't need to hire extra IT personnel to help with maintenance, saving you on labour costs.
Enable efficient remote teamwork
Lockdown orders across the world have forced many businesses to work remotely, temporarily making face-to-face meetings a thing of the past.
UCaaS enables teams within your organisation to work together effectively, even from home. For example, you can organise video call meetings on short notice by notifying users via instant messenger or email, all from one system.
Better yet, you can access UCaaS systems from any device – including smartphones, tablets, and laptops – making it easier to build client relationships, assist customers, and organise meetings on the go.
Features of Unified Communication Platforms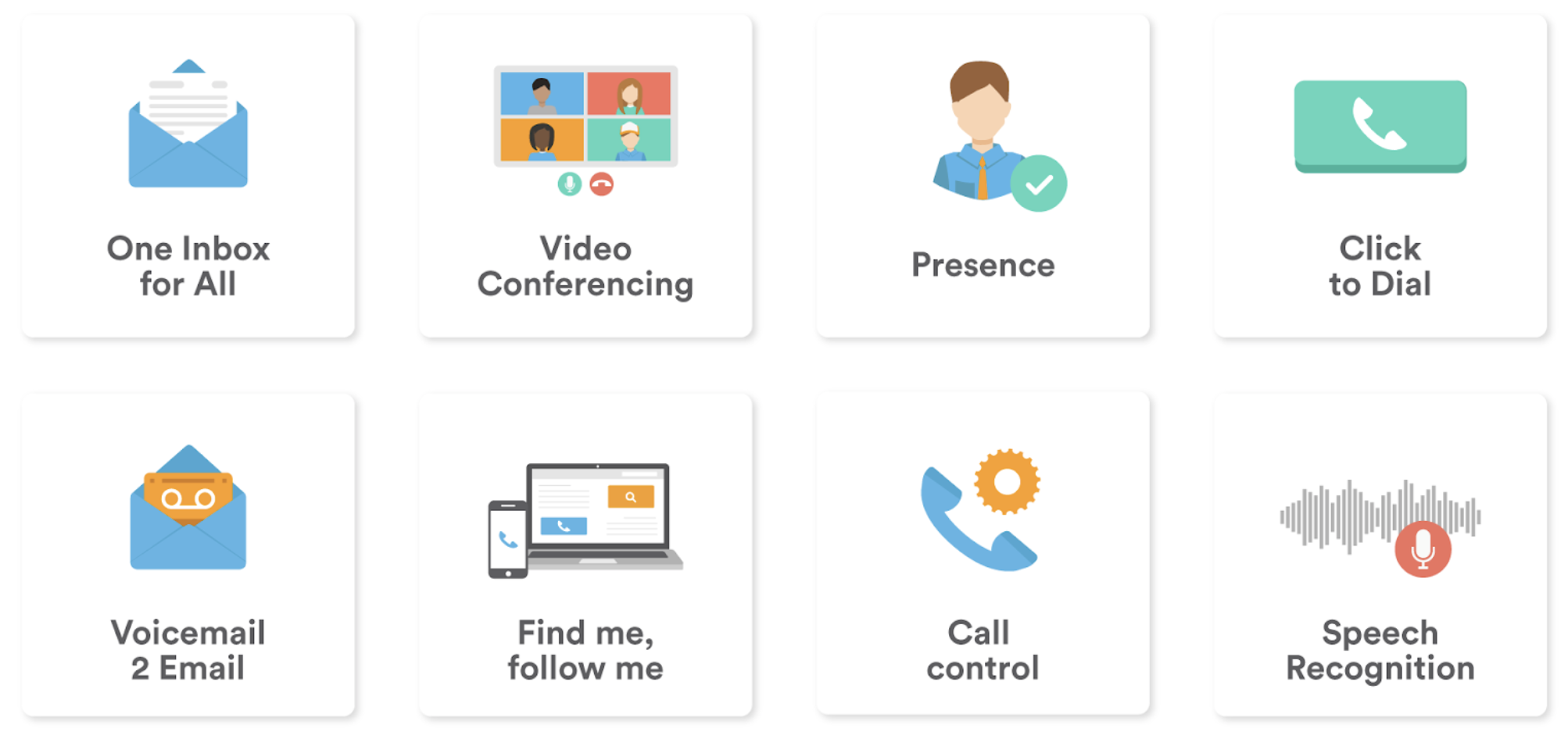 Better customer engagement
With the global 'stay at home' orders, consumers are reaching out to brands strictly via technology, which means your business must be ready to engage with customers no matter where you're located.
UCaaS enables you to switch seamlessly between communication methods, allowing you to use the channel that best suits the customer or client's situation, whether that's through live chat, email, social media, or a phone call.
This makes it easier to build customer relationships and rectify issues quickly, which should then boost your brand image.
With different lockdown orders waiting around every corner, it's vital that your business has the agility to adjust to changes quickly – and without a hitch. UCaaS has the tools you need in order to flick the switch to remote working overnight, increasing your company's flexibility and robustness.
Another way UCaaS can increase mobility is by allowing you to choose the communication method you're most comfortable with. This not only helps to increase productivity, but it also ensures your team uses the most effective communication channel for them.
In short, UCaaS enables you to communicate with stakeholders, customers, and clients from anywhere in the world, as long as there's an internet connection.
Remote Working
How Covid-19 has transformed working life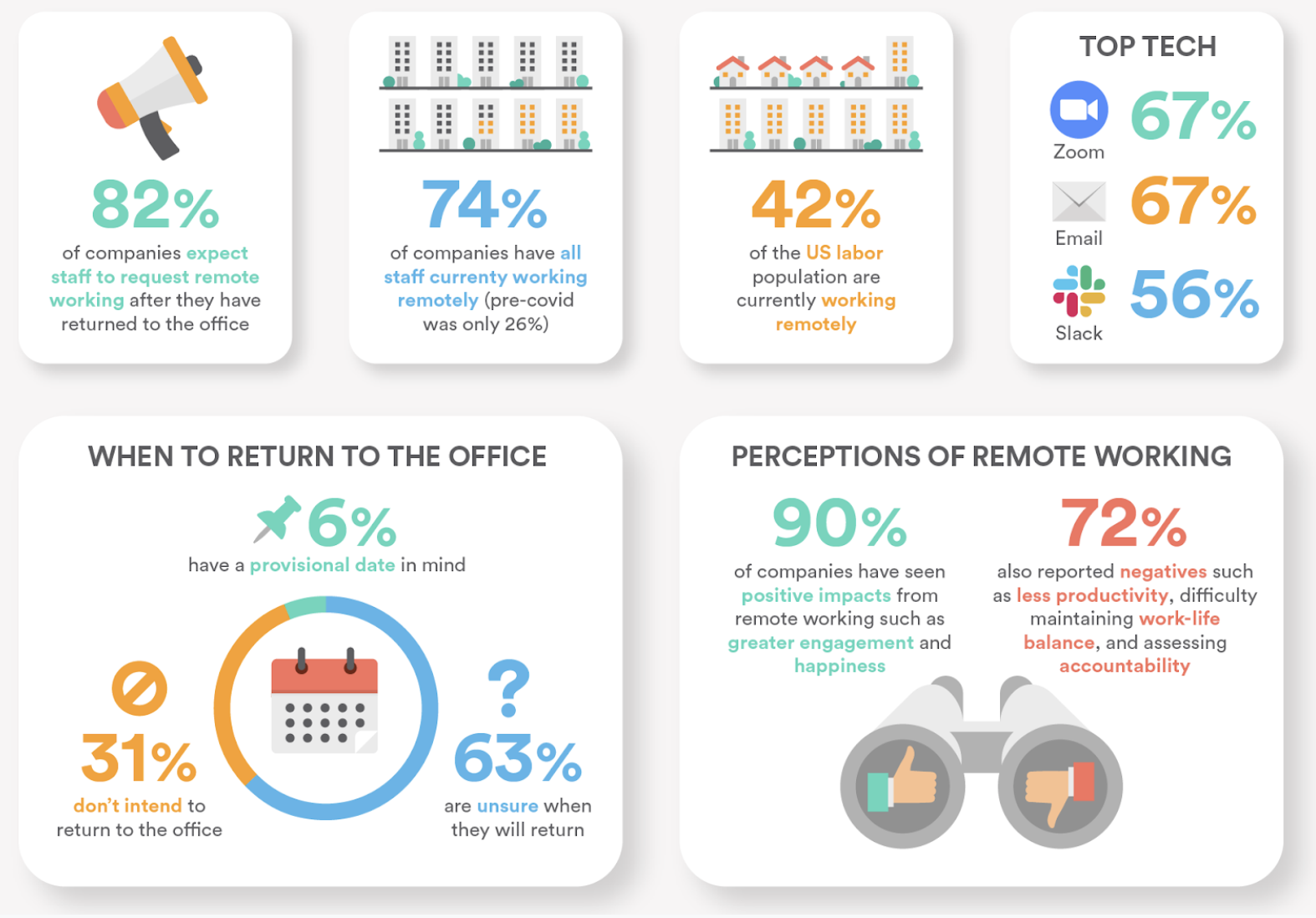 Simple to set up, scale and maintain
As your business grows, you need your hardware and software to scale with you to avoid losing out on sales.
Cloud-based systems such as UCaaS make it easy to add or remove users and implement a wider choice of functions whenever you need to expand or minimise operations.
Overall, this should help your business maximise its communication abilities, whatever the consumer demands may be.
First and foremost, UCaaS solutions such as TeamsLink gives your staff the tools to work and communicate efficiently from home. But it can boost productivity in other ways, too.
As we mentioned, the UCaaS providers handle everything on the maintenance end, including software updates. In other words, it's one less area of your business you need to worry about.
That means you don't need to spend time and resources researching, buying, and installing the latest software, which should keep your business one step ahead of the competition at all times.
Finally, your IT team can focus on other important areas of your business that might otherwise have been overlooked.
With the rise of remote working, unified communication has become a necessity rather than a luxury. UCaaS enables your business to stay connected with clients, customers, and stakeholders, even during national lockdowns.
With all of your communication methods in one place, your remote workers will have the tools to maximise productivity from the comfort of their own homes. Simply put, UCaaS could be the most important and cost-effective investment your business makes this year.
TeamsLink is an advanced directing routing telephony solution for Microsoft Teams. Packed full of additional platform features TeamsLink includes group voicemails, mask CLI, advanced disaster recovery, international DDIs for over 100 countries, plus additional add-ons to enable contact centre functionality including call queues and skill-based routing. Enhancing the platform further for system administrators is the purpose-built portal, providing complete visual control over the management of users and call flows. Contact Centre add-ons provide agent dashboards, supervisor dashboards and wallboards for complete visibility and inbound call management within Microsoft Teams. Wavenet's focus is on the end-user, their experience of the platform and how it can work best for and support their business.