Communication is crucial in business, so why limit it?
Your broadband connection determines the overall success of your company, and fibre broadband guarantees to open up a number of revolutionary and exciting ways to connect with both new and existing customers.
Delivering a high-capacity connection with speeds unlike anything you will have experienced on a standard broadband line, fibre provides everything your business needs to grow and progress forth into the future.

Revolutionary applications
Wider availability of fibre internet means that small to medium sized businesses can now easily access enterprise-level cloud-applications such as VoIP, conference streaming and online data storage and integrated networking (to name a few).

Increase your upload/speeds
With download/upload speeds reaching up to 40mbps/10mpbs respectively, fibre internet promises to deliver your documents, stream your videos and refresh your web pages up to ten times faster than average broadband connections.

Reduce hardware expenditure
Investing in fibre and hosting your applications online is a certified way of reducing and, in some cases, totally eliminating your hardware/software maintenance and licensing fees. Though undoubtedly more expensive than traditional broadband, the services you can access with fibre are capable of saving your business mass sums in the future.

Scalable support
By allowing you to host your network in the cloud, fibre broadband ensures you need only ever pay for the services you intend use and gives you the option to scale up or down whenever it is necessary to do so.
Why choose fibre internet?
As the popularity of fibre leased lines continues to rise, more and more small to medium-sized businesses are reaping the countless benefits a high-speed connection has to offer them. By reducing costs, increasing productivity and sharpening that competitive edge, fibre broadband is undoubtedly a game changer capable of taking business not just to the next step, but the next several!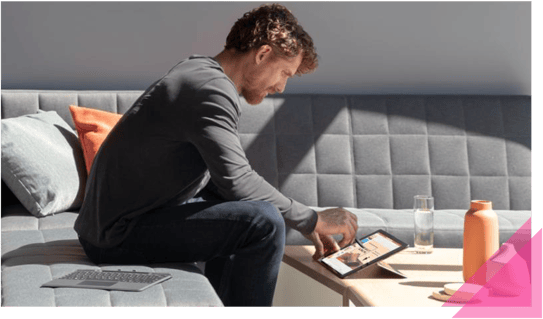 ---
Join the Wavenet Wholesale community, become a partner today.

Why Wavenet Wholesale?
Wavenet have over 20 years experience in voice technologies working with businesses across the UK to deliver high-quality, reliable voice and phone systems. With TeamsLink we have partnered with Microsoft to create a platform that provides on-net, high quality traffic through diverse routes to give your customers the ultimate unified communications foundation.

We have an internal development team dedicated to advancing our technology and providing our customers with the best solution on the market. As well as our own developers we are partnered with vendors that can provide Microsoft Certified handsets that run Teams directly on-screen, giving your customers the choice of how they roll out Teams calling to their users.
Partner with Wavenet Wholesale and ensure you close every deal.