We are thrilled to announce that we are finalists for two awards in the 2020 Comms National Awards!
The Comms National Awards are the most highly regarded awards process in the ICT channel and is fairly and independently judged by a highly experienced panel of channel experts. Wavenet are finalists in two categories; Keep Britain Working (Supplier) and Best Hosted Platform.
Special Stream - Keep Britain Working (Supplier)
As a finalist for this special award - Keep Britain Working (Supplier) Wavenet Wholesale have have been recognised as going 'above and beyond the call of duty' during the COVID-19 crisis; providing exceptional service to our channel partners; enabling them to help critical organisations (i.e. hospital, care home, hospice, supermarket chain, logistics firm, utility or government organisations) maintain or upgrade their ICT infrastructures.
During the Covid-19 crisis, Wavenet colleagues went above and beyond, working alongside and supporting partners, eliminating barriers and frustrations for our channel. We created marketing, sales, services and offers resulting in an outstanding number of deployments which have kept partners' clients open for business and continuing to grow. Wavenet have proudly supported our partners to keep Britain working during the global pandemic.
Vendor Stream - Best Hosted Telephony Platform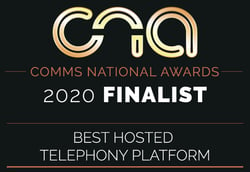 As a finalist for the Best Hosted Telephony Platform award, Wavenet have showcased that our hero product TeamsLink is amongst the best providers of hosted telephony, cloud telephony and UCaaS platforms sold into business customers via our channel comms providers.
As the working landscape evolves, so must the way in which we communicate. Wavenet Wholesale have equipped our channel partners with the solutions and platforms that enable them to continue to support their customers and businesses. Our Channel partners have been at the forefront of rolling out innovative and bespoke solutions, including Wavenet's TeamsLink, which offers their customers the most feature-rich Teams direct routing platform on the market.
We look forward to celebrating at the Comms National Awards ceremony, streaming live from London on October 22nd.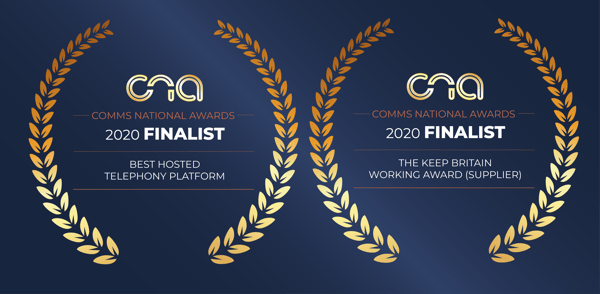 ---
Join the Wavenet Wholesale community, become a partner today.

Why Wavenet Wholesale?
Wavenet have over 20 years experience in voice technologies working with businesses across the UK to deliver high-quality, reliable voice and phone systems. With TeamsLink we have partnered with Microsoft to create a platform that provides on-net, high quality traffic through diverse routes to give your customers the ultimate unified communications foundation.

We have an internal development team dedicated to advancing our technology and providing our customers with the best solution on the market. As well as our own developers we are partnered with vendors that can provide Microsoft Certified handsets that run Teams directly on-screen, giving your customers the choice of how they roll out Teams calling to their users.
Partner with Wavenet Wholesale and ensure you close every deal.