We are thrilled to announce that we have been shortlisted for the UC Platform Supplier Award at the 2020 Comms Business Awards!
Hosted by Comms Business magazine, the Comms Business Awards shine a light on progressive and innovative companies in the Channel space and serve as a platform for dozens of companies to flourish in the market. With 21 categories, the awards are diverse and celebrate the wide-ranging products and services provided by Channel. Over the past two 15 years, Comms Business have presented more than 300 winners with their trophies.
2020 has not felt like a year in which there has been a great deal to celebrate. However, that makes it all the more important that we do celebrate the truly special achievements that abound in the Channel market and what better way could there be to boost it than having our team's work recognised and celebrated by their industry peers.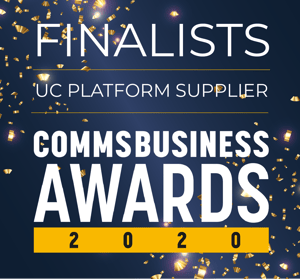 UC Platform Supplier
Comms Business Awards 2020
Wavenet are finalists in the UC Platform Supplier Award in the Comms Business Awards! This new award for 2020 is for Unified Communications suppliers who showcase outstanding service to their Channel. Wavenet has been recognised for how we enable our channel with our innovative TeamsLink platform and Wholesale business model.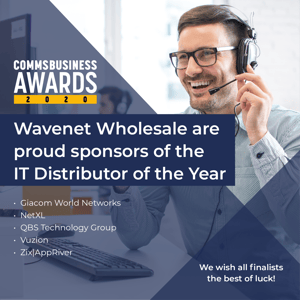 Wavenet are proud sponsors of the
IT Distributor of the Year Award!
We wish all finalists the best of the luck!
The Wavenet Wholesale team would like to take this opportunity to say congratulations to all finalists and wish them the very best of luck. We look forward to attending the awards virtually on Tuesday 19th January 2021.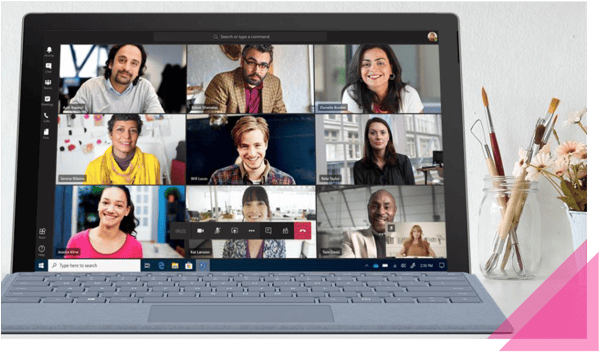 Why Wavenet Wholesale?
Wavenet have over 20 years experience in voice technologies working with businesses across the UK to deliver high-quality, reliable voice and phone systems. With TeamsLink we have partnered with Microsoft to create a platform that provides on-net, high quality traffic through diverse routes to give your customers the ultimate unified communications foundation.

We have an internal development team dedicated to advancing our technology and providing our customers with the best solution on the market. As well as our own developers we are partnered with vendors that can provide Microsoft Certified handsets that run Teams directly on-screen, giving your customers the choice of how they roll out Teams calling to their users.
Partner with Wavenet Wholesale and ensure you close every deal.