Wholesale News
Vuzion Joins Wavenet Wholesale as First Microsoft CSP Distributor Partner
Wavenet grows Partner Program with first Microsoft CSP distributor partner.
---
Wavenet grows partner program with first Microsoft CSP distributor partner, Vuzion.
Joining the Wholesale channel as Wavenet's first Microsoft CSP Distributor, Vuzion have launched Wavenet's hero product, TeamsLink, to their ecosystem of solutions and partners. Joining Wavenet Wholesale as a Distributor strengthens Vuzion's Microsoft Teams offering and provides their resellers with an industry-leading solution, with a plethora of features and functionality not available from Microsoft directly.
Wavenet and Vuzion share a common vision for helping partners build profitable cloud-based businesses and together will provide expert marketing and sales support, account management and specialist product guidance to help customers unlock the combined power of Microsoft Teams with Wavenet's TeamsLink.
TeamsLink is an advanced directing routing telephony solution for Microsoft Teams. Packed full of additional platform features TeamsLink includes group voicemails, mask CLI, advanced disaster recovery, international DDIs for over 90 countries, plus additional add-ons to enable Contact Centre functionality including call queues and skill-based routing. Enhancing the platform further for system administrators is the purpose-built portal, providing complete visual control over the management of users and call flows. Contact Centre add-ons provide agent dashboards, supervisor dashboards and wallboards for complete visibility and inbound call management within Microsoft Teams. Wavenet's focus is on the end-user, their experience of the platform and how it can work best for and support their business.
With Vuzion as a Distributor it brings an abundance of benefits for Wavenet. Not only are we joining Vuzion's continually evolving ecosystem, we are a part of their leading, cutting edge technology suppliers. Their marketplace and eCommerce platform, Vuzion CORE, makes it easy to provision TeamsLink, bringing enhanced scale and a broader geographic reach.
As a CSP Indirect Provider, Vuzion is not a typical distributor. With over 20 years' cloud native experience, working directly with customers and partners, they are committed to delivering business success, encouraging change and driving innovation. Vuzion have the fastest growing Azure ecosystem – the biggest opportunity in cloud, and their partners' customers have the highest adoption of Office 365 apps and features. Vuzion are trusted and empowered by their partners to deliver the best possible experience and solutions.
Wavenet Wholesale's partner program is tailored to suit all shapes and sizes of individual partners, from standard resellers to complete white labelled products. Our flexible approach places our partners' requirements as our primary focus, with dedicated Account Management and the highest levels of customer service and support.
Michael Frisby, Managing Director, Vuzion said: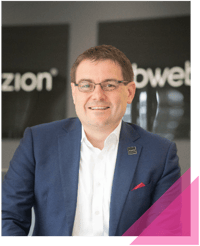 "I am excited to add Wavenet's innovative and powerful TeamsLink solution to Vuzion's ecosystem which will help our partners unlock more Microsoft Teams use cases for their customers. Partnering with Wavenet enables us to enhance our UC portfolio with an industry-leading telephony solution designed specifically for Microsoft Teams, that adds solutions customers are demanding such as compliant call recording. Covering every UK dialling code and more than 120 international countries, we have already seen partners exceed customer expectations and revolutionise their "work from anywhere" capabilities."
Antony Black, Director of Wholesale, Wavenet said: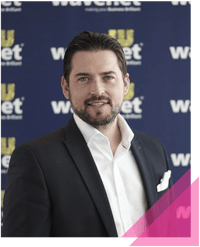 "Vuzion only deliver best-of-breed, hand-picked cloud solutions and we are thrilled to be at the forefront of their Microsoft Teams offering. We're looking forward to building on our collaborative relationship, adding further value and creating even more opportunities for all our partners and their customers."
>> Connect with Antony on LinkedIn
Mike Korkidakis, EMEAA Channel Manager, Wavenet said: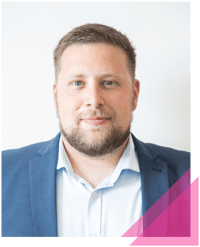 "I am thrilled to be managing the day to day relationship between Vuzion and Wavenet, there is a tremendous synergy between our organisations for delivering value, technical expertise and a great end user and partner experience. Microsoft Teams continues to expand rapidly and partnering our core TeamsLink product and telephony expertise with the strong Microsoft footprint and partner community Vuzion has will continue to support the growth in an ever-evolving climate."
>> Connect with Mike on LinkedIn
-----
Any press questions should be addressed to Tom Grinnell on 0333 234 0011 or Tom.Grinnell@wavenetuk.com
About Wavenet
Formed in 2000, Wavenet has grown to become a respected, multi-award-winning provider of telecoms and technology solutions to thousands of businesses and enterprises across the UK.
Wavenet is BroadSoft's (now part of Cisco) longest standing Unified Communications partner in the UK and is a Cisco Cloud and Managed Services Certified Partner.
Providing data, voice, security and technology services to over 8,000 SME and enterprise customers, Wavenet has offices in Solihull, Salford, Norwich and Cardiff and employs 200 people, including 100 trained support staff and engineers.
About Vuzion
Microsoft Gold Partner Vuzion is an innovative cloud aggregator, born from Cobweb, one of the UK's leading managed cloud solutions providers, supporting resellers deliver value-added cloud solutions to ambitious clients and create a more profitable cloud business.
Vuzion has offices in Hampshire UK, Dublin Ireland and Belfast Northern Ireland.