About Fitzrovia
With two decades' experience providing IT solutions for clients of all sizes, Fitzrovia IT is a well-established and highly accredited managed service provider London businesses know and trust.
Fitzrovia's IT experts work alongside their customers' teams to deliver the IT support businesses needs to succeed.
The challenge
Fitzrovia was previously using a Mitel phone system. They wanted to move to a true unified communications platform which would support and fully integrate with their CRM system, save time and increase employee productivity, and enable interaction between their PCs and computers and their desk phones.
The solution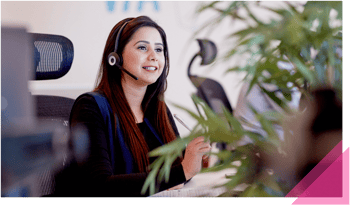 Skype for Business with Wavenet was deployed for over 55 employees at Fitzrovia enabling a fully managed, remote workforce. Over 40 staff members operating Fitzrovia's help desk benefit from contact centre features within Teams such as agent dashboards.
The senior leadership team have access to real-time wallboards, supervisor dashboards and live reports allowing KPIs to be tracked and performances analysed for individuals and teams. This is more important now than ever, with employees working from home it allows the same performance reviews of employees to continue without any disruption.
Fitzrovia's migration timescale was flexible which allowed for in-depth user testing, disaster recovery planning as well as risk and change management for end-users.
Throughout the migration to Skype for Business, Fitzrovia's customers and clients experienced the same outstanding service and support from the MSP, with no downtime and no interruptions to any communications.
When deploying Skype for Business there was no on-premise bulky equipment or hefty start-up costs. Better still, it enabled Fitzrovia's staff and customers to work flexibly and collaboratively anywhere in the world on any compatible device.
There are many features within Wavenet's Skype for Business platform which were not available in Fitzrovia's previous phone system. Employees can now take advantage of the click-to-call functionality from any CRM, saving their agents valuable time and increasing productivity.
All users have 'dial in and out conferencing' and Direct Dial In (DDI) numbers, whilst Wavenet's advanced call routing application ensures callers are always directed to the most suitable department.
Fitzrovia can connect callers with the most appropriate help desk agent by using Wavenet's Smart Agent Selection (SAS). SAS routes calls to Fitzrovia's help desk agents based on their assigned skill levels, activity level and availability. SAS increases first-call resolution rates, reduces costs and improves customer satisfaction.
Fitzrovia has taken Wavenet's Skype for Business platform to market for their customers and clients and has positioned themselves as expert users and advocates of the platform.

Benefits of Partnering with Wavenet Wholesale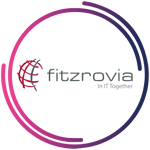 What differentiates Wavenet's platform from other UC providers is that their Skype for Business solution is the most feature-rich available on the market. The Wavenet management portal gives both us and our customers complete visual control over the management of users and call flows. These are all features which are not available from Microsoft directly and are unique to Wavenet.
Fitzrovia work alongside their dedicated and trusted Wavenet Wholesale Account Manager. Wavenet pride themselves on building and nurturing professional relationships with all partners. Fitzrovia can trust that Wavenet will go the extra mile for both their business and their customers at every level, every step of the process and in every team.
By partnering with Wavenet Wholesale, Fitzrovia is able to enhance and complement their in-house expertise on unified communications, Skype for Business and Microsoft Teams, whilst seamlessly integrating with their existing IT services.
Join the Wavenet Wholesale community, become a partner today.
What's next for Fitzrovia and Wavenet Wholesale?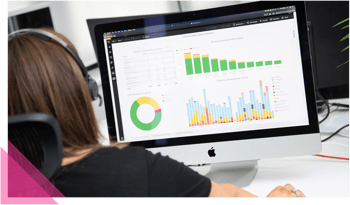 As a Microsoft house, Fitzrovia is using Microsoft Teams internally for SharePoint collaboration and plan on migrating to Teams for all external communications too.
Wavenet's TeamsLink platform will soon be offering FCA Mifid II compliant call recording within Microsoft Teams. Fitzrovia will be taking full advantage of being partnered with one of the first providers of call recording within Teams and will deploy it companywide, as well as featuring it as their own hero UC product for their customers and clients.
Wavenet's internal development team continually roadmap improved features, bespoke functions and feature requests. Upon release, Fitzrovia will be rolling out advanced Power BI templates, reporting and in-depth analysis for new business in Teams. Fitzrovia will be front and centre throughout testing and deployment for end-users.

Why Wavenet Wholesale?
Wavenet have over 20 years experience in voice technologies working with businesses across the UK to deliver high-quality, reliable voice and phone systems. With TeamsLink we have partnered with Microsoft to create a platform that provides on-net, high quality traffic through diverse routes to give your customers the ultimate unified communications foundation.

We have an internal development team dedicated to advancing our technology and providing our customers with the best solution on the market. As well as our own developers we are partnered with vendors that can provide Microsoft Certified handsets that run Teams directly on-screen, giving your customers the choice of how they roll out Teams calling to their users.
Partner with Wavenet Wholesale and ensure you close every deal.