About Cyprium Communications Ltd
Cyprium Communications Ltd are a Managed Reseller with Wavenet Wholesale. They are a team of telecoms consultants & developers who specialise in hosted incoming call solutions. Their team of highly skilled staff integrate and deploy Wavenet's solutions enabling customers to take full advantage of services while benefiting from the expert knowledge and experience within the channel.
The challenge
A valued customer of Cyprium Communications, wanted to get their employees and contact centre staff equipped to work remotely from home, and fast. With the landscape for remote workers developing fast in the current climate their customer wanted a solution which would not only equip their workforce to work remotely effectively, but also ensure that productivity and motivation remained high.
The solution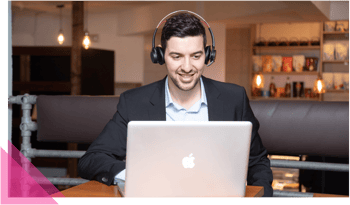 Many businesses are moving to cloud communications and voice services, with Hosted Centrex and SIP Trunking being two of the major technologies in the industry. Cyprium Communications equipped their customer with both technologies in one solution with Wholesale Hosted Communications (WHC) giving them a Unified Communications solution like no other, with a range of advanced features and benefits.
Each user has a single telephone number that is used for multiple services and across a number of communications tools. WHC is a fully unified solution with with a vast range of features such as call control, mobility, conferencing and call queuing. Fraud management ensures customers can combat fraud with the sophisticated Fraud Management System that monitors in real-time and is run by fraud experts.
Working side-by-side, Cyprium Communications and Wavenet Wholesale worked seamlessly together throughout the provisioning, testing and deployment of WHC. In total, the UC solution was built and deployed to over 100 users for phase one in less than 24 hours, with phase two going live just days later including nearly 300 contact centre employees.
WHC with Wavenet enables the contact centre team to work remotely at home, with access to everything they need to work effectively and pick up from where they left in the office.
The teams and UC experts at Cyprium Communications and Wavenet Wholesale showcased impeccable and seamless project management throughout, with the Project Lead and Solutions Architect from their customer communicating remotely alongside key Account Managers, with 100% virtual meetings throughout every stage of enquiry, demo and deployment.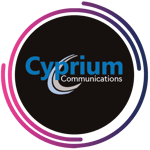 "As a Telecoms and IVR Payments consultancy Cyprium work with several partners across the UK to deliver solutions for our clients. We chose Wavenet's Hosted Telephony Solution for our customer as we wanted to provide our customers with an industry-leading solution which could be rapidly deployed and meet the client's specific requirements.
The customer is extremely happy with the feature-rich Wavenet Hosted Voice platform, the speed of delivery and the professional service they received. The team now have nearly 300 users working from home and has enabled them to continue to service and support their own customers.
Cyprium Communications highly recommends Wavenet for their speed of deployment, professional approach, diverse product portfolio and look forward to further collaborations, enabling our customers to be Business Brilliant."
- Peter Hulme, Director at Cyprium Communications

Join the Wavenet Wholesale community, become a partner today.
Why Wavenet Wholesale?
Wavenet have over 20 years experience in voice technologies working with businesses across the UK to deliver high-quality, reliable voice and phone systems. With TeamsLink we have partnered with Microsoft to create a platform that provides on-net, high quality traffic through diverse routes to give your customers the ultimate unified communications foundation.

We have an internal development team dedicated to advancing our technology and providing our customers with the best solution on the market. As well as our own developers we are partnered with vendors that can provide Microsoft Certified handsets that run Teams directly on-screen, giving your customers the choice of how they roll out Teams calling to their users.
Partner with Wavenet Wholesale and ensure you close every deal.
Hi there, here's more content you might like