Virtualisation has taken firm root from data centres to desktops at businesses of all sizes.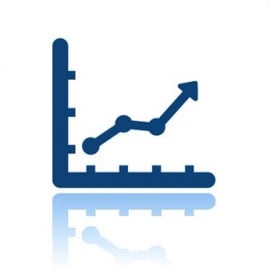 Many companies are already reaping the benefits of running email, customer relationship management, financials, and other business software in a virtual environment. In fact, according to Spiceworks' most recent State of SMB IT survey, 72 percent of small- and mid-sized businesses use server virtualisation, with all signs pointing to continued growth.
Increasingly, the more sensible of our business community are also virtualising their IP phone systems and contact centres — and wondering why they had waited so long to improve the efficiency and availability of their business communications...
ShoreTel, the leading provider of brilliantly simple phone systems and unified communications (UC) solutions for the cloud and premises, have recently announced the release of 'ShoreTel 14.2' - a solution which allows companies of all sizes to deploy a ShoreTel communications system in a virtual environment.
Pej Roshan, VP Product Management, ShoreTel said:
"Virtualisation complements our distributed architecture and allows customers to benefit from virtualisation features and ShoreTel's inherent N+1 redundancy to deliver high availability at the lowest cost. In addition, virtualisation sets the foundation for customers to consume VoIP services via on-premises, hybrid, and cloud deployment models."
The Choice for Efficiency
According to VMware, most physical servers operate at less than 15 percent of capacity – not only is this highly inefficient, it also introduces server sprawl and complexity. VMware also reports that server virtualisation delivers 80 percent greater utilisation of server resources, up to 50 percent savings in capital and operating costs, and a 10:1 or better server consolidation ratio.
Thanks to virtualisation many companies are now able to centrally manage massive amounts of data and back-end services achieving measurably greater cost efficiencies and better access to information. Having a phone system that can be virtualised extends this flexibility to employees' communications, even allowing calls to be moved automatically in the event of an outage, without any disruption or loss.
The Choice for Flexibility
ShoreTel enables customers to choose the unique deployment model that best suits their needs. This allows customers to leverage virtual servers they already own and operate, meaning they've got the flexibility of being able to mix-and-match hardware-based and virtual appliances for highest reliability and scalability at the lowest cost.
The Choice for IT
Their 'Brilliantly Simple' solution also means ShoreTel's Virtualised Unified Communications create less headaches for IT management. An IT administrator can manage the ShoreTel system for any site from a single console. In addition, ShoreTel Communicator, the single interface used to manage communications on a ShoreTel desk phone, computer, mobile device, or home phone, can run in virtualised or thin-client environments such as Citrix XenApp. Using desktop virtualisation brings many benefits, including the ability to quickly onboard employees or contractors, and reduces the hassle of installing and maintaining client-specific software.
The Choice is Yours
Communication systems requirements vary widely from company to company, and the availability of virtualisation technology is changing how unified communications is deployed in small- and medium-sized companies as well as large enterprises.
The benefits are immediate – reduced hardware and operational complexity, higher application availability, increased scalability and reliability.
About Response Data Communications
Proud to have implemented and developed a significant number of unified communications solutions to a wide range of hugely successful multi-sited companies over the last 17 years, Response Data Communications were presented with ShoreTel's lucrative 'World Class Service Award' in 2013 and have maintained Gold Champion Partner Status for the last four consecutive years, remaining as one in only three to have achieved this status in EMEA, and the only partner to exclusively provide ShoreTel to our customers based on the strengths and benefits our customers have experienced in comparison to all other UC providers on the market.
To find out more about ShoreTel 14.2, Virtualisation, Virtual Desktop Infrastructure or to better understand ShoreTel's TCO Guarantee, contact us today for a free network assessment or demonstration.
You might also like: