How can channel organisations most effectively differentiate and create loyalty in an increasingly competitive market?
This is one of the most competitive periods in the history of our industry and as businesses navigate their way, they must find ways to differentiate their offerings and create brand loyalty.
In Comms Dealer December issue they cited Datto's 2021 'Global State of the MSP' Report, which said that 34% of business leaders listed competition as their organisations top challenge, with revenue growth in second place at 27% and profitability at 24% in third. This is the first time that competition has topped the list.
The report also stated that, "It makes sense that the MSP space is competitive and getting more so. Even in a global pandemic, many MSPs saw revenue growth, while lots of other industries did not fare so well."
Mike shares his thoughts on how channel organisations can most effectively differentiate and create loyalty in an increasingly competitive market.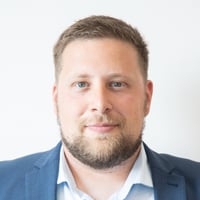 "End customers have access to extensive product portfolios, quick and easy ordering processes, and immediate solution expertise and technical support from resellers and distributors within the channel. Vendors and resellers within the channel work together towards the same goals - creating loyalty, long-term customer and partner retention and of course, low touchpoints when selling the right solutions. Typically this is achieved by utilising promotions, ensuring your brand is at the forefront of the sales team's mind, and rewarding successful sales of your product.
The market is hugely competitive with a wide selection of products and every vendor is offering some form of promotion or benefit for salespeople. To complement this, vendors must offer more, including valuable resources, education and joint campaigns, which can often lead to an increased pipeline, broader opportunities, and a more loyal channel relationship. A real focus on true partnerships, taking joint risks, working together on analytics and a strategic approach, and educating end customers together gives true value and credibility to the partnership.
End customers have more resources at their fingertips and access to knowledge than ever before. Therefore, vendors and resellers must be at the forefront of delivering this knowledge and helpful insight. This approach will lead to the most successful results and putting that before standard promotional tactics will create loyalty and credibility every time."
---