According to research carried out by Zen Internet, almost one in four British businesses are unaware that a range of Wholesale Line Rental (WLR) voice and broadband products.

These products are supported by the copper-based network – will stop being sold completely in 2023, just two years away. The clock is therefore ticking for businesses still reliant on outdated communications tools.
With this in mind, industry thought leaders were invited to give their expert opinions on whether the British businesses have a 'wait and see' attitude to the impending changed to the UK telecoms network and how customers and channel partners should be kept up to pace with Openreach's stop-sell plans.
Barry Ward, Director of Disruptive Technology said: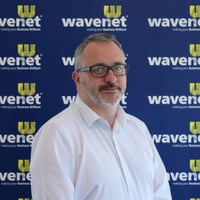 "A lack of belief that services will be switched off by 2025 has resulted in a wait and see attitude from many businesses. For some time, this approach has prevailed, but many organisations are now in need of review.
FTTP rollout is relatively limited with an ongoing debate between migrating FTTC to SoGEA, then to FTTP, versus waiting for FTTP. There is also margin to be lost in channel on legacy PSTN-based solutions when switching customers to FTTP too early.
For channel partners, it is a large undertaking that requires investment, financially and with human resources. Best practice requires project teams to map transitions and move connections to an all-IP service.
Clear communication around the benefits of the move is vital, but there is still confusion in the market. It is essential that organisations, like Wavenet, continue to support end-users and channel partners, to help map migrations and ease confusion."
The PSTN Network will be permanently switched off in December 2025, with no new or additional ISDN lines or multi-line services installed from September 2023. In order to continue communicating and collaborating businesses must take action now to ensure they do not get left behind. This offers our channel partners a great deal of opportunity to support customers and prepare them for the full fibre future. However, there will be many competing resellers acting now. Adding SoGEA with Wavenet to your Partner portfolio will give you an edge as an early adopter, enabling you to establish your position, prepare your customers and reach new targets before your competitors.
---