Do you remember the time when resellers would simply sell a telephone system, bolt on a maintenance plan, pop the deal on a lease and react to any requests from the ens user? Customer service was limited to occasional phone calls to check-in.

Thankfully, the telecoms landscape has changed for the better. A new breed of resellers have emerged showcasing a customer-centric driven approach, prioritising reseller-customer relationships. Resellers with a personal approach to their customers as seen as trusted advisors and have become crucial to the successfully functioning technology used by their customers every day.
This holistic CX approach is now an essential approach for resellers. Organisations need a trusted, expert advisor when integrating new technology and moving to digital to support their business, employees and customers, across multiple and flexible remote locations.
With this in mind, industry thought leaders were invited by Comms Dealer to give their expert opinions. Barry Ward, Director of Disruptive Technology at Wavenet said: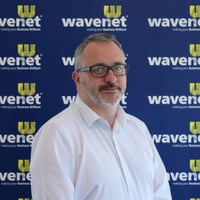 "Customer experience is front and centre of the changing business landscape. Digital processes, automation, integration and emerging AI technologies all need to be considered when looking at customer interaction. Resellers need to ensure the ease of transaction and make themselves easy to do business with.
Streamlining processes to deliver enhanced automation and experiences is key. Resellers not only need to deliver fast, responsive processes and service delivery but also choose vendor partners who can offer both the technology and the integration.
Wavenet has been investing heavily in development teams and business analysts to ensure process, services and delivery are all synchronised with long-term strategic goals. This ensures Wavenet can offer the channel an outstanding experience alongside market-leading technologies, as well as delivering increased agility and adoption to the changing markets and business environments."
---