I've put together an overview of how the outbound CLI is configured on a recent installation of MiVoice Business (Mitel 3300). Release 7.2
The new phone system is using SIP trunks provided by Gamma Telecom. Using SIP trunks gives us a great deal of flexibility when it comes to sending CLI on outbound calls. This is how we configure it…
Log onto the Mitel 3300's system admin console.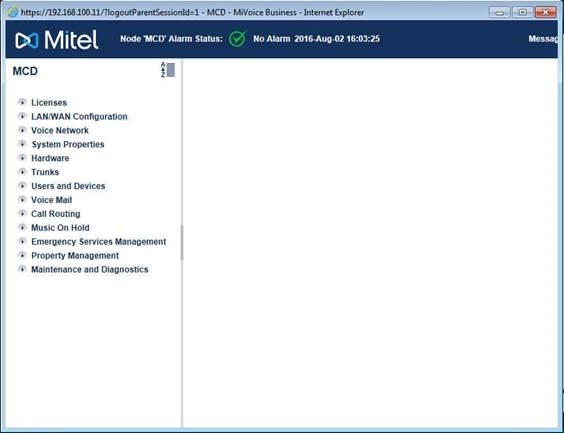 Navigate to Trunks | SIP | SIP Peer Profile.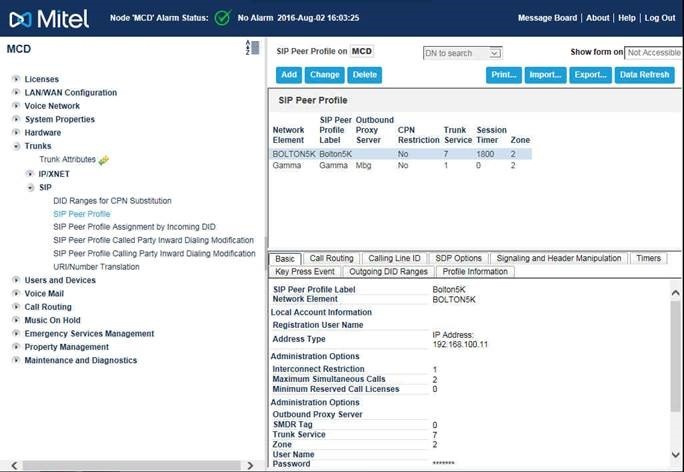 Select the SIP Peer named Gamma and click on the Calling Line ID tab. You'll see the default CLI that will be sent by all outbound calls from that SIP trunk in the field entitled Default CPN. (CPN = Calling Party Number). The default number will be sent by an extension making an outbound call if we haven't defined a specific CLI for that extension.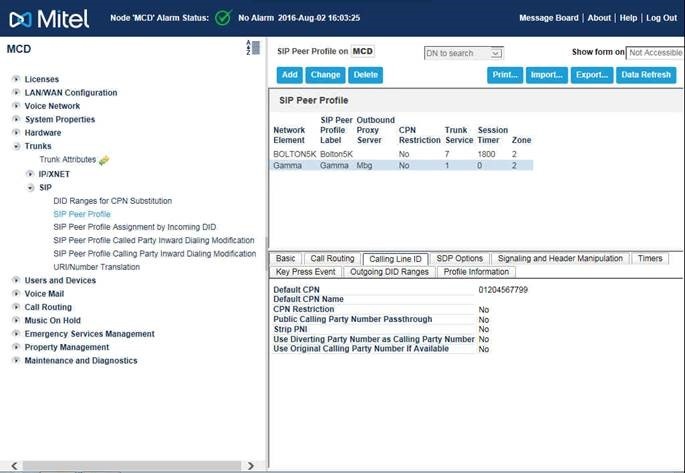 In some cases we may want to override the default CLI either for a range of extension numbers or an individual extension. The Mitel 3300 has a useful feature to allow us to do this referred to as CPN Substitution.
To define the CPN substitution individually per extension number, Navigate to Users and Devices | Telephone Directory Management | Associated Directory Numbers. You should see a list of extension numbers and their corresponding CPN Substitution (CLI).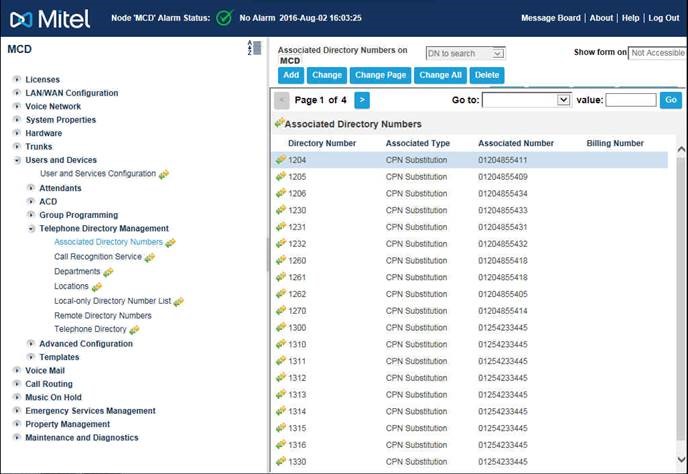 You can define the CLI sent by a specific extension by adding an entry to the list or, if an entry already exists, change the CLI by editing the entry.
To add a new entry, click the Add button at the top of the page. In the example below, we're adding an entry for extension 2501 to send a CLI of 03303337323. Note that the Associated Type field must be set to CPN Substitution. To add the new entry, click Save.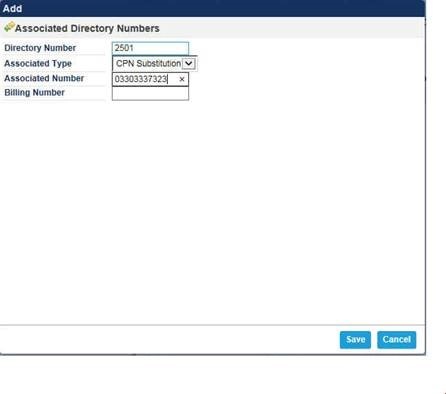 To change an existing entry, select it in the list and click the Change button. Edit the entry as appropriate and click Save.
Please note that CLI number being sent should be a valid telephone number and be owned by your organisation. If the number is not valid, the default CPN will be used.