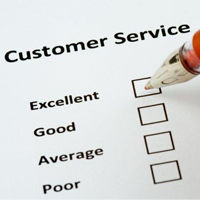 As a small business owner in a competitive market, one of your most essential priorities is to ensure that you establish and maintain a high percentage of your customers each year.
It doesn't take a genius to work out that without regular customers, success in business is highly unlikely, and with the average number of small businesses estimated to lose half of their customers within the first three years, finding a solution to this problem is of the utmost importance.
Thankfully, we have compiled a number of useful points designed to help you keep customers interested in your company and loyal to the services/products you sell.
1. Maintain consistency
One of the major mistakes small business owners make is to take their foot off the sales & marketing gas pedal, so to speak, when business improves. If success in the long term is something you hope to achieve, then your sales and marketing strategies should be followed consistently and pushed out to your customers on a regular basis, regardless to how busy you are in the present.
2. Speak up
Standing out from your competitors and making yourself heard amongst a crowded market is one of the most effective ways to ensure your customers remain interested in your business and the products/services you offer. With an abundance of social media channels such as Twitter, Facebook and LinkedIn available free of charge, posting company news, product news and maintaining an online presence has never been easier than it is now.
3. Build good relationships with customers
Success in business is all about the little things that make your company different from the rest. By keeping in regular contact with your key customers and supplying them with useful information, or entertaining company news, you can build a relationship that transcends the formalities of supply and demand.
4. Monitor feedback
As word-of-mouth is one of the most effective tools in marketing, keeping your finger on the pulse and taking note of what your customers are saying to each other about your business on sites such as Yelp or Google Local is a certified way to improve the services you deliver.