We raised £3928.44 for charities over Christmas 2020!
It was the most punderful time of the year!
2020 was a difficult year and we were determined to bring some festivities and joy to the Christmas season.
From fundraising to competitions we hosted plenty of festivities throughout December and we are incredibly proud to share the total amount raised for charities throughout the campaign!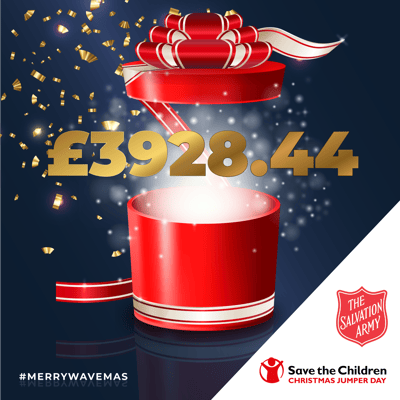 £2,028.44

The Salvation Army #ToysandTins Appeal

£400.00

Save the Children's Christmas Jumper Day

£1,500.00

Employees donated Christmas Bonus Vouchers raised £1,500.00 for the Salvation Army

£3,928.44 raised in total
Wavenet are incredibly proud of the effort, support and donations made by Wavenet colleagues and want to thank everyone for their amazing generosity!
The Salvation Army Toys and Tins Appeal
£2028.44 raised in total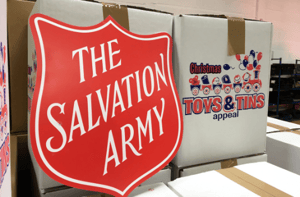 Christmas was very different in 2020 and here at Wavenet we proudly supporting the Salvation Army in their Christmas Toys and Tins Appeal in three locations around the UK - Midlands, Cardiff and Norwich.
We used Amazon Wishlists to support locally and provide help for a multitude of people in local communities, including children aged 0 - 18 years, support for seniors, family support, homelessness support and Covid-19 community support. Colleagues were able to choose their own donations and gifts and delivered them directly. Wavenet colleagues support and generosity helped make Christmas better for people across all these cities.
In total Wavenet colleagues donated over £1014.22 worth of toys, tins, supplies and food for The Salvation Army. Wavenet have proudly matched this total with a monetary donation and doubled the amount raised to an incredible £2028.44!
Wavemas Desk Factor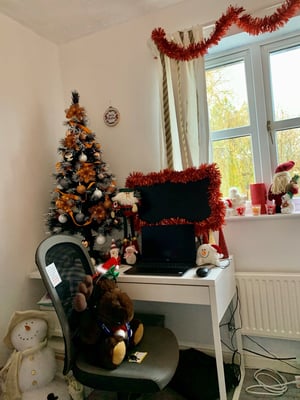 Wavenet employees filled our home offices and work spaces with festivities and competed for the Wavemas Desk Factor 2020 title!
We had some fantastic entries, even some pawsome pets dressed up for the occasion!
The winning entry received a sparkly bonus gift voucher and the kudos that comes with the title of Desk Factor winner.
Christmas Jumper Day
£400 raised for Save The Children

On Christmas Jumper Day Team Wavenet proudly wore our Christmas jumpers, some dug out last years', some added some tinsel and some sported a full Christmas outfit on our team call.
All colleagues donated £2 or more and collectively we raised £200 on the day! Wavenet have matched the donations raised and doubled our total to an impressive £400!
Our efforts will contribute to helping kids have food, be healthy, learn things, and change the future! Together we helped make the world better with a sweater.