As we progress through Pride Month, Wavenet - the next-generation carrier and systems integrator, are proud to announce external and internal initiatives to show its commitment to the LGBTQ* community.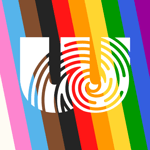 Wavenet is partnering with the Leeds Hunters RUFC, Yorkshire largest Rugby club for all sexualities and genders as sponsors for the 2021-22 season. In addition, Wavenet is launching its internal LGBTQ* Employees and Allies Group!
Wavenet and the Leeds Hunters RUFC are teaming up for Pride Month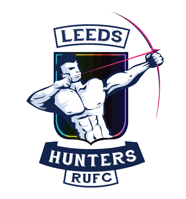 As the Wavenet Group grows so does the diversity of its workforce across its 6 UK offices. As part of Wavenet's Great Place to Work Initiative and in collaboration with the Senior Leadership Team it is sponsoring the Yorkshire based Leeds Hunters RUFC to enhance opportunities for LGBTQ* people to get involved with Sport.

Wavenet will become a gold sponsor for the 2021-22 season which will see the Leeds Hunters taking part in the IGR Northern Division as well as Touch Tournaments throughout the season. Wavenet's support will not only focus on sport but also enable the Hunters regular focus sessions on subjects such as health and well-being, mental health, hate crime, substance abuse and Trans* rights.

In parallel Wavenet has also launched its internal LGBTQ* and Allies Group which will support LGBTQ* staff and allies to connect across its network of UK offices. This group will facilitate a monthly catch-up where colleagues will get to know each other, and exchange ideas and support thought leadership within the Wavenet group as part of our wider Diversity and Inclusion programme. The focus point of the group will be a Microsoft Teams group containing a resource wiki which will sign-post LGBTQ* related services local to each of locations across Solihull, Chester, Nottingham, Norwich, Cardiff and St Alban, as well as National Resources so colleagues can connect with their community. This focuses on community support, mental health and social groups. This will empower LGBTQ* colleagues and allies to find out more about service provision locally and ensure they can be their authentic selves within the workplace.

The LGBTQ* employees and ally group is the first step in a program to build a platform to provide colleagues with digital and later live spaces through which to come together and bond with the wider Wavenet family with a particular view to connecting colleagues across offices.
Why is Wavenet sponsoring the Leeds Hunters?
Wavenet has been looking to support a grassroots LGBTQ* organisation for Pride Month in a way that will make a tangible difference for that community. Sponsorship of the Leeds Hunters RUFC provides this by providing a gateway into the sport for all genders and sexualities in a truly inclusive environment. This is important as physical and mental health intersect and the ability for diverse communities to find comradeship and self-development through sport was a key choice in Wavenet's decision.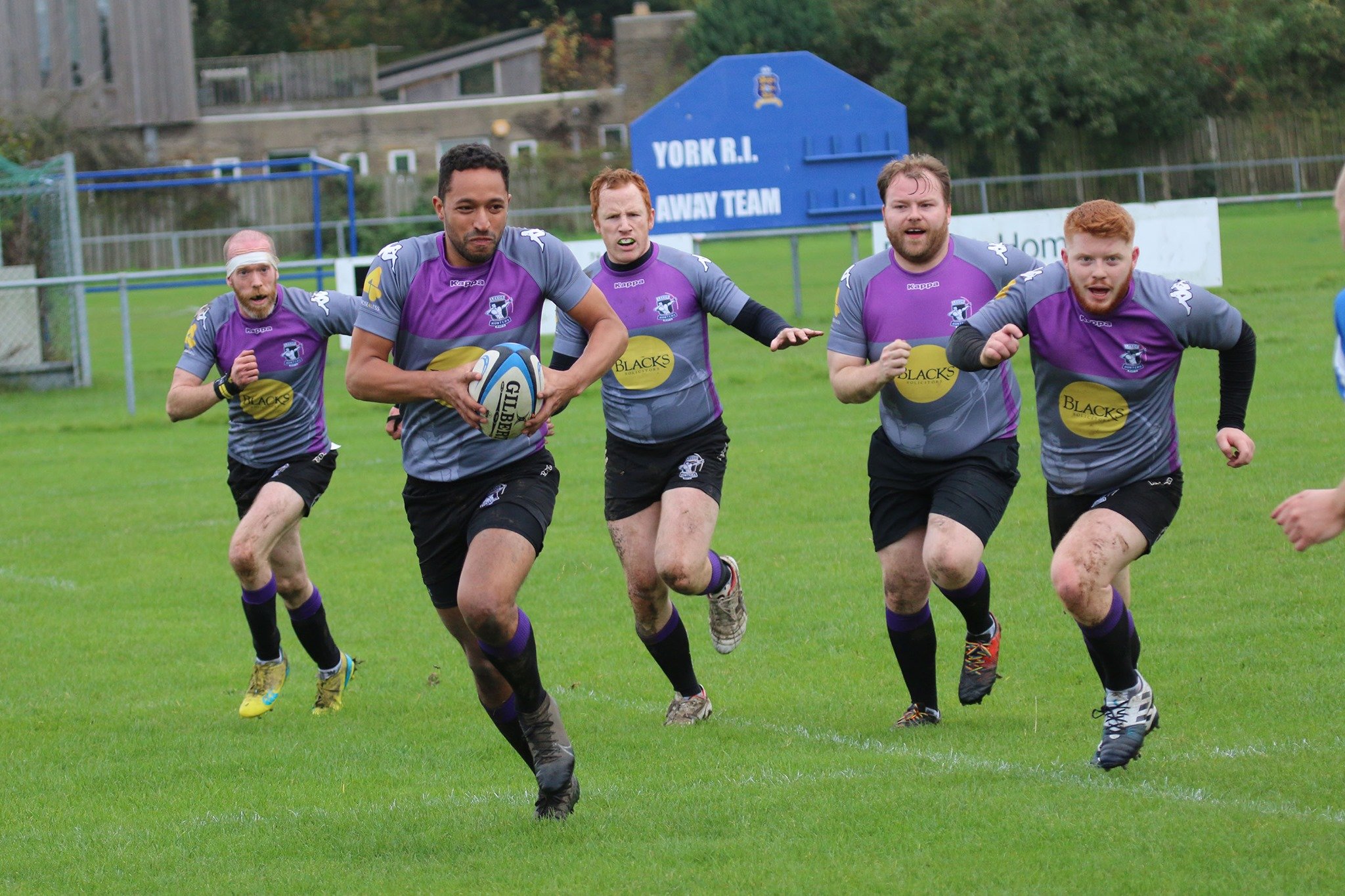 The Leeds Hunters RUFC in Action
The Leeds Hunters RUFC not only offer access to XVs contact but also O2 Touch, a good proportion of our Gold Sponsorship will be going to provide additional resources to the club to continue the development of this area on top of support their 2021-2022 campaign in the IGR North Division. The Hunters focus on raising awareness in the community was also a huge factor with sessions around hate crime, mental health, wellbeing and other issues taken after training each month.
Johnathan Zemlik Head of Contact Centre Solutions at Wavenet said:
"Inclusive Rugby is a cause very close to my heart. The Leeds Hunters RUFC go above and beyond within the IGR to support training and playing opportunities to the LGBTQ* community but it's also inclusive in that it takes new players from any level of experience and supports them to train and develop into competing in XV's or Touch. This was my gateway into Rugby having never played at school or University, Wavenet's Gold Sponsorship reflects our commitment to diversity and inclusion while delivering a tangible benefit to the LGBT community across Yorkshire."
Ross Barr Hoyland - Leeds Hunters Club Captain said:
"We are thrilled to have Wavenet as a sponsor and to have them champion inclusive Rugby which supports and promotes inclusivity and diversity in sport across Yorkshire."
Wavenet is committed to supporting LGBTQ* employees year-round, not just for pride month and are launching an LGBTQ* Employees and Allies Group.
As Wavenet grows, we want to ensure we embrace best practice around diversity and inclusion. Just as our mission to our customers is to become the most trusted provider of carrier and technology services, we want to become one of the most trusted employers to retain and attract the best talent in our workforce. The innovation came from our Great Place to Work Scheme which we launched earlier this year to gain direct input from colleagues across the Wavenet Group.
David Gisborne Head of HR at Wavenet said:
"We are extremely proud to be supporting Leeds Hunters RUFC to raise awareness and education of the LGBTQ* agenda in the community at the grassroots level. Promotion of diversity and inclusion enables people to be their true selves and assists in people reaching their full potential in whatever they choose to do. For Wavenet this means we are developing and nurturing future talent within and external of the organisation to make Wavenet the most respected provider of data, voice and cloud solutions in the UK."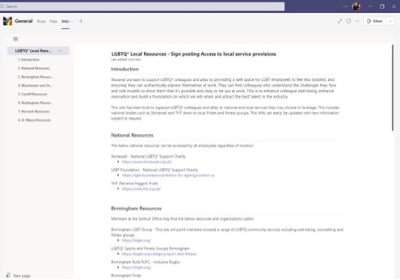 Wavenet's LGBTQ* and Allies Employee Group – Wiki Resource for Signposting Services Nationally and Locally
The LGBTQ* Employees and allies' group is a core part of this and will provide a basis for other internal employee groups for the diverse workforce we support across our six locations. The goals of the LGBTQ* are to:


Enhance colleague wellbeing: People who feel able to bring their whole selves to work have increased energy, better performance and stronger relationships with their peers.

Retention and recruitment: The employee network group will help us to retain our best employees and promotes healthy work-life integration. It will also signal to candidates we are following best practice as an inclusive employer.

Innovation: Employees from different backgrounds bring varying perspectives to business problems and solutions, resulting in greater creativity. This is key in Wavenet's commitment to disruptive technology and will allow us to gain an advantage over competitors.
About the Leeds Hunters RUFC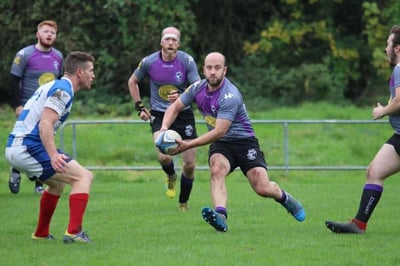 The Leeds Hunters RUFC is Yorkshire's premier inclusive Rugby team for players from all sexualities, gender identities and ethnic minorities. Formed in 2016 the club has grown rapidly since its foundation with over 50 active players and hundreds of local supporters across the Leeds LGBTQ* and Rugby communities. They have a number of broad and diverse active members and hundreds of supporters across their social media.

The club has grown from its roots as a full-contact XV team aimed at gay and bisexual men to a broader gateway into Rugby that differentiates the club from traditional clubs. The Leeds Hunters RUFC launched Touch Rugby in May 2021 to open the club to all genders and sexualities in association with the Leeds Rhinos Foundation.

This innovation has been built on the clubs existing success, with the club winning the Cu Chulainn Cup at the 2019 Union Cup. Europe's largest International Gay Rugby (IGR) tournament.
The Leeds Hunters RUFC's aims are to aspire to the values of Rugby Union by fostering an environment of mutual respect, equality, tolerance and teamwork. We promote co-operation, friendship and compassion both on and off the pitch.
For more information, visit: www.theleedshunters.com