As we become increasingly reliant on cloud-based collaboration apps, it's understandable that questions arise around the security of these and it's imperative that we can rely on these to provide secure communications.
Communication giants worldwide are adding new security features almost daily to inspire trust in their users.
So it comes as no surprise that Microsoft has gone above and beyond when it comes to enforcing compliance and security for its Teams app.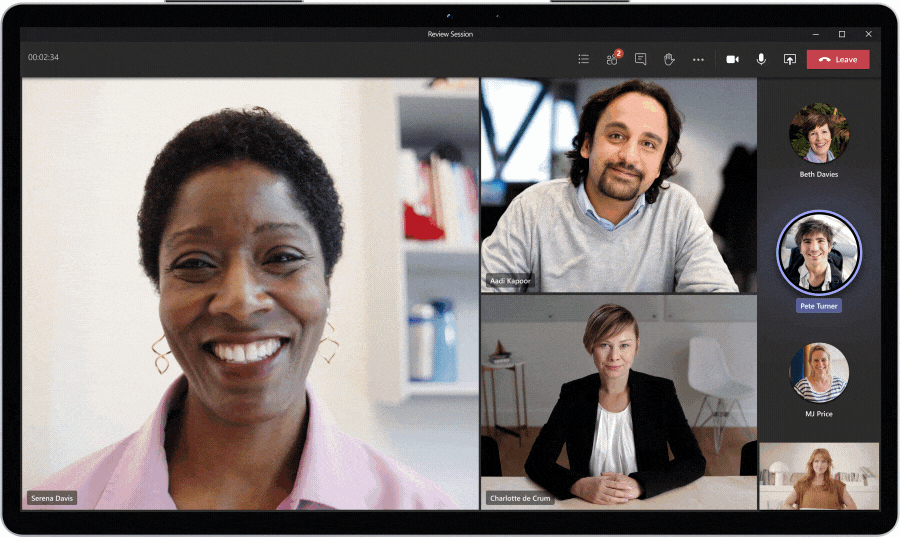 With millions of users globally, keeping the community safe for cyber threats has been at the forefront of Microsoft's commitments. Teams Security measures now cover the following:
2FA, SSO, and data encryption
– Access to the app is protected by team-wide and organisation-wide authentication. You can use single sign-on through Active Directory, and there is also encryption of data both in-transit and at rest. Note that private channels on Teams are yet to receive the full set of security features – Microsoft is reportedly working on it.
2 Factor Authentication - Access to the Teams app is protected by both team and organisation-wide authentication.
Single Sign-On - Single sign-on is available through Active Directory.
Data Encryption - Encryption of data is both in-transit and at rest.
Teams private channel security features are currently in development.
Advanced Threat Protection - ATP applies to all apps that deal with content, giving you the ability to block access immediately if the content is malicious. When configuring Teams ATP Microsoft recommends you consider as many apps as possible to increase your level of protection.
Safe Attachments - This feature allows administrators to create policies for tackling malicious attachments.
Safe Links - Coming soon, this will allow you to share ATP-verified safe links via Teams.
Microsoft also pays close attention to compliance. Administrators are given several ways to manage compliance when using the app, for example, barriers can be set to prevent individuals or groups form communicating with one another.
Data retention policies can be configured to store information for a mandated time period and unrequired data can be retired.
Other Microsoft Teams compliance capabilities of note include:
Communication compliance – Scan internal communication to ensure compliance with internal policies
Data loss prevention (DLP) – Prevent users from sharing sensitive data with inappropriate parties
e-Discovery (standard and advanced) – Surface historical data in response to the regulatory summons
Legal-hold – Preserve data as immutable during ongoing litigations
Compliance content search – Export searched and filtered data to a container for compliance support
Auditing and reporting Set alerts and report on audit events through audit log search
View data locations - You can view the physical location of your hosted data from within the Teams admin centre.
Compliance standards - Teams follows the ISO 27001, ISO 27018, SSAE16 SOC 1 and SOC 2, HIPAA, and EU Model Clauses (EUMC) compliance standards
Why Wavenet?
Enable external voice calling from within your Microsoft Teams client securely and efficiently with TeamsLink™ from Wavenet. Connecting inbound and outbound calling directly through Microsoft Teams. Make and receive UK, international and mobile calls even with non-Teams contacts with reliable and cost-effective calling bundles.
TeamsLink and Microsoft Teams will give you the power to boost your business into a high-performing, collaborative team allowing you to share files and collaborate on working documents in real-time, with instant messaging built directly into the platform.
TeamsLink gives your business the ability to easily hold online meetings, with your team, or even your customers and prospects no matter where you are. Even if you miss the meeting, have to leave early or have arrived late, you can easily listen to the meeting in your own time as Microsoft Teams can store the recording for you.