Microsoft Teams is the ultimate collaboration platform used by millions, but that doesn't mean there aren't questions about how to use it.
1. Can you restrict access to a specific channel?
Microsoft Teams functionality allows Teams users to customise which members of the team can access files and see conversations associated with a channel. Restriction of channel participation when needed to without having to create seperate teams and channels.
2. What are the best practices for governance?
Microsoft is keen to ensure the best experience for it's end users with a variety of governance controls.
Teams provides some out-the-box governance controls, along with the ability to configure more strict versions in the Azure Active Directory.
As standard Teams provides governances around Team Naming and Team Channel and Chat retention.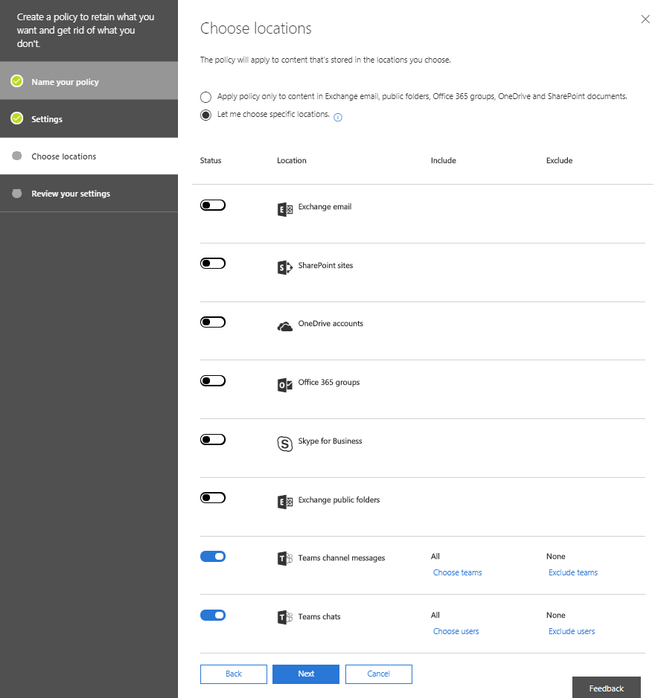 3. Can I add guests to my team?
Microsoft Teams allows secure guest access to encourage collaboration outside of your organisation. Grant access to existing teams or channels to anyone with an email address.
Guest access is a tenant-level setting in MS Teams that is turned off by default. Configuring this will allow you to manage guest access.

4. How does external federation work and is it different to guest access?
External Teams access via federation offers users from other domains the ability to participate in your calls and chats. This service is also available for those who are still using Skype for Business.
To turn on External access this will need to be done in your settings.
External access is different from Guest access. Guest access allows access for an individual, whilst External access grants access to an entire domain.
Guest access grants individuals access to resources such as channel discussions and files for a specific team and gives them the ability to chat to other users in that team.
External access only gives a user the ability to participate in one-to-one federated chat.

5. What functionalities do I get in a hybrid environment?
To get the best out of MS Teams every user should be enabled for Exchange Online, SharePoint Online and Office 365 Group creation. MS Teams is not available to on-prem only environments and functionality is limited in hybrid environments.
6. How do I integrate teams with PSTN Calling?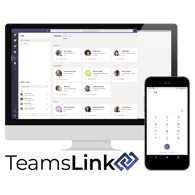 Integrating PSTN with Teams can be achieved through direct routing, Microsoft Calling Plans or a blend of the two. Wavenet offers a solution to MS Teams Voice calling via TeamsLink which allows you to use Teams calling to replace your current phone system.
TeamsLink allows MS Teams users to make calls to UK, International and even make mobile calls to non-Teams members using our reliable and cost-effective calling bundles.
7. Why should I move from Skype to Business to Teams?
Skype for business is set to retire July 31st 2021. Whilst support will still be available until 2025 it makes sense to make the move to Teams now. Teams offers an advanced collaboration solution for businesses of any size allowing users to have a single platform for their conversations, content and contacts.
8. Can I bring my existing SharePoint sites to Teams?
Connecting existing SharePoint team sites and content to Microsoft teams is a straightforward process. It gives you the full power of SharePoint - content management, sites and content within the content of Teams.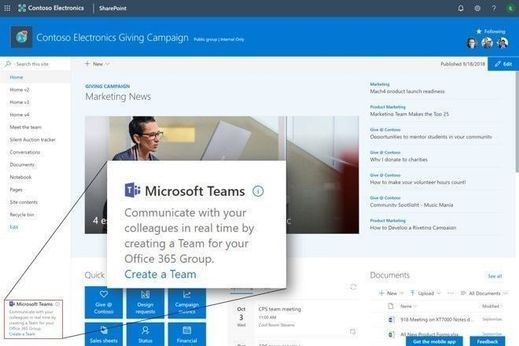 9. Is there any training available for Teams?
Microsoft provides a huge amount of training resources to help any company learn how to use Teams. This great for driving adoption and for making implementation as smooth as possible.
Choose TeamsLink to Enable External Calling
TeamsLink from Wavenet utilises our geographically resilient, high-availability network, coupled with diversely routed Microsoft Accredited Session Border Controllers (SBCs). The solution is also highly scalable to meet demand, supporting customers through growth whether they have 10 employees or 5000.
With TeamsLink, businesses can easily take/make calls directly from/to landline phones from their computers as well as phones, tablets, headsets and handsets from within the Microsoft Teams application. Additional bundles are available separately for international calls and audio conferencing.

Wavenet's new TeamsLink packages offer new and existing customers the ability to streamline the adoption of Microsoft's Teams Calling features by taking advantage of a bundled service that combines Microsoft's Direct Routing and Calling Plan services with unmetered UK talk-time, and Wavenet's comprehensive technical support and migration experience.
For more information on TeamsLink, or any other services provided by Wavenet, please get in touch with one of the team today on 0333 234 0011 or visit www.wavenetuk.com.