About Greater Manchester Academies Trust
The Trust was formed in September 2015 when the two schools involved in its foundation shared the same aspiration for all students, irrespective of background or ability and shared the same moral purpose to mitigate disadvantage for it students. All of the work the Trust does is to serve the educational interests of their students in becoming successful learners, confident individuals and responsible citizens.
With the trust's commitment to improving the education and life chances of young people, keeping multiple campuses, students and teachers connected was of paramount importance to GMAT.

As an innovative and aspirational educational trust with over 1700 staff and pupils it was apparent that the previous legacy telephony system was no longer fit-for-purpose. Challenged not only with slow internet speeds, but most frustratingly, slow service desk response times which left GMAT struggling when current systems were not performing.
GMAT needed a solution that was easy to manage both commercially and operationally and that also offered scalability. As a public sector organisation, GMAT sought to find a new provider that would not only be able to address their pain-points and offer a viable solution, but one that was also included on the RM3808 framework and meets ISO 9001 requirements.

After a comprehensive bid process Wavenet were awarded the contract by Greater Manchester Academies Trust to transform the current telephony system and update their existing network, providing GMAT with a solution that would perfectly fit their needs whilst working to a tight timeframe.
Wavenet delivered installation of three 1 Gbps Ethernet lines offering GMAT a greater level of resiliency and reliability, with traffic easily routed down alternative lines should one fail, this meant GMAT would experience no loss of connectivity and that both campuses would remain operational. This coupled with a single point of contact at Wavenet gave GMAT the confidence that the issues they had previously experienced had been greatly reduced.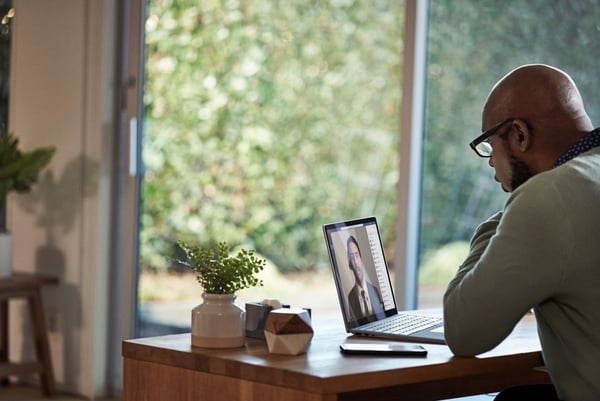 As with many organisations, the pandemic had raised the question of the ability of the team at GMAT to work from home. The solutions provided by John and the wider team at Wavenet, alongside the provisioning of several mobile handsets gave the team at GMAT greater flexibility to work remotely should they need to and this has also lead to a great improvement of communication between the team.
Throughout the process Wavenet were in constant contact with the team at GMAT. Niall Beard, IT Manager said that the communication with the account manager was first class throughout the process and that John Gray was very approachable and always on hand to answer questions GMAT may have had. Niall was also very complementary of the knowledgeable engineer (our brilliant Graham Shaw) who was on site during the installation and delivery, with all work completed on time.

Greater Manchester Academies Trust has seen significant benefits from the new connectivity and telephony solution, provided by Wavenet including:
Savings: Both in cost and time have been experienced by the trust since the new solution has been implemented.

Stronger Business Continuity: Remote working is now a viable option for all at GMAT.

Reliability: Provisioning of ethernet lines with failover capabilities has greatly increased the resiliency and reliability of GMAT's network.

Future-Proofing: GMAT's IT Manager, Niall Beard now feels more confident about expanding GMAT or changing location, owing to the way Wavenet has helped install new ethernet lines.


"Wavenet are very organised and thorough in their work. We were kept up to date with proceedings and the engineers who attended site were very knowledgeable and professional" - Niall Beard, IT Manager