Cloud Contact Centres are changing the face of Customer Experience.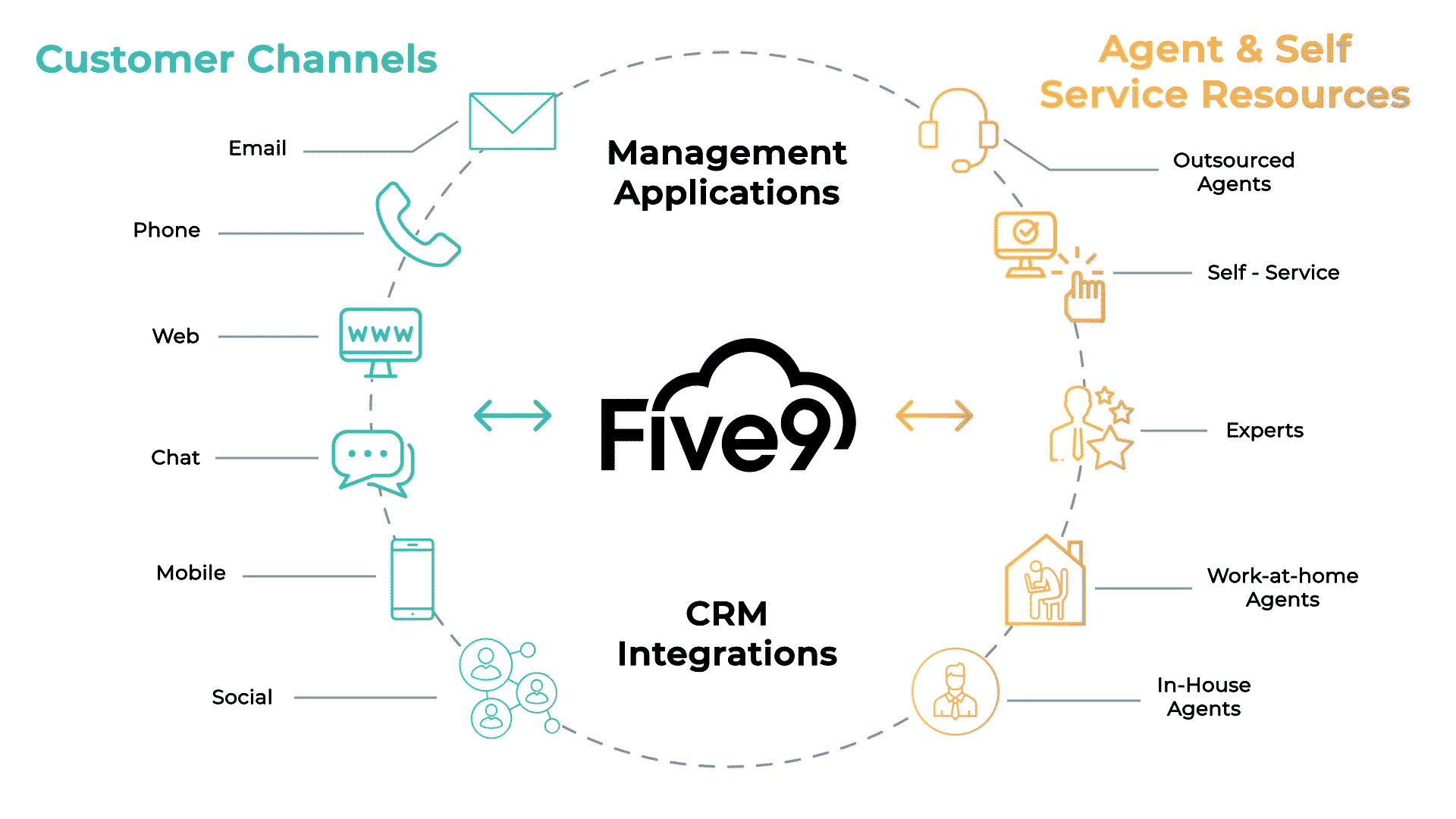 With the cloud at the forefront of the mind for almost all business who want to achieve an agile, future-proofed work place, there are some surprising benefits that are worth considering.
Better Reliability
By aggregating the requirements of tens of thousands of customers, Cloud Contact Centre's offer increased reliability. Moving communications away from legacy premise systems and into the cloud means uptime that exceeds 99.99% SLA. This means that for an entire calendar year a cloud based Contact Centre is down for less than an hour.
With cloud based Contact Centres, calls are connected through worldwide carriers using worldwide geographically-distributed data centres. Optimal call routing reduces latency and provides the highest quality experience, something that on-prem Call Centres cannot compare to.
Better Security
By securing data on the cloud, cloud based Contact Centres alleviate the concerns around data security that arise with traditional on-prem systems. With GDPR compliance at the forefront of most UK-based companies a cloud based Contact Centre is an easy way to remain compliant with regulations, as well as for heavily regulated industries such as the Financial Service Sector.
AI leverages the analytic capabilities of the cloud to identify risks before they become a business threat, this level of security cannot be transferred to on-prem systems without costly additions.
Comprehensive Analytics
One of the huge benefits of a Cloud Contact Centre is the ability to have call analytics instantly. The ability to gather customer information is a hugely important aspect of a Contact Centre, allowing you to improve your business from direct and indirect feedback received.
Analytics allow you vital business insights. To know exactly who is calling and why, whether they are responding to a marketing campaign, have a complaint or need technical/customer support. With analytics and call tracking you can monitor both incoming and outgoing calls, compile information about call times, agent performance, marketing spend and more, allowing you to continuously improve the customer experience.
Improvements to customer service can also be made with the data gained from call waiting times and customer satisfaction ratings. Providing your agents with analytics also empowers them to serve more efficiently and also offers insights as to where training is required or support needed.
Global Voice
As your business expands globally so can your cloud based Contact Centre. One of the huge benefits to a cloud based Contact Centre is the ability to provide a local inventory of numbers and unrivalled reliability through global carrier connectivity. You get instant access to multi-region connectivity and on-demand phone numbers all from the same platform. Allowing you to provide your customers with a local experience wherever you are based.
Cross Tenant AI Training
One of the major benefits of a cloud based Contact Centre is the constant ability to learn. In order for AI to learn and become more efficient it needs vast quantities of data, and businesses will reach a cap on the data amounts they have available.
Cross Tenant AI Training allows businesses to utilise similar industries data in order to improve their AI learning all whilst keeping the data safe and without sharing any insights with competitors.
As a purely opt-in function it allows your AI access to more data and therefore improving the accuracy, in turn making your business more efficient.