Read on to discover how Wavenet and the Salvation Army are spreading festive cheer.
Shop our Amazon Wishlist's here:


Toys and Tins
For more than 30 years, The Salvation Army has been transforming Christmas for vulnerable families across the UK through the Toys and Tins appeal.
Members of the public donate gifts and food for children and families who might otherwise go without at Christmas. Toy parcels and food hampers are then packed and distributed to those in need by Salvation Army volunteers.
Many families are now struggling to make ends meet because of the pandemic. Please donate to our appeal and help us reach those who need us the most this Christmas.
Wavenet will be matching donations made so lets all dig deep and spread some Christmas magic!
Toy Donations
Rather than a single gift, The Salvation Army try and make up a small Christmas bag for each child, which will vary depending on the age and gender of the child. They only distribute new, unwrapped items at Christmas. The ages they cater for are from new born babies to children aged 16 years. On average each parcel costs £15. This generally includes:
A main Toy costing about £5-£10. Typical items of this nature include board games, Lego, dolls, Barbie, Playmobil, Playdoh, cars, role-play toys, or educational toys. For children aged 13+, we find that wallets, bags, watches, scarves/hats & gloves, sports items (footballs etc), and jewellery are good items.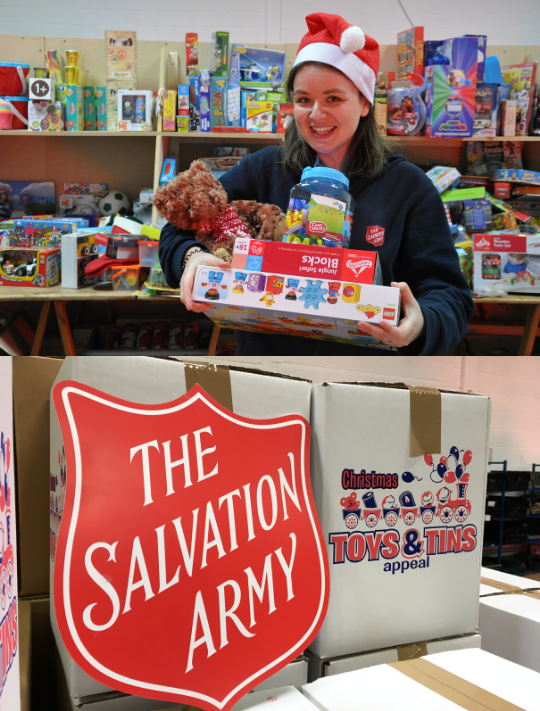 For this appeal, we need new, unwrapped toys and gifts for 0-17 year-olds:
0-3 years: soft toys, colourful and fun educational toys, cot mobiles, baby clothes, bath toys, CDs of suitable music and nursery rhymes;
3-5 years: books, dressing up clothes, cars, lorries, dolls, action figures and soft toys, colourful and fun educational toys, CDs (music, stories and nursery rhymes), suitable DVDS, colouring sets, pencils, crayons, books, puzzles, footballs;
5-9 years: dolls and action figures, educational games and toys, stationery (colouring sets, pencils, crayons, school sets), CDs and family friendly DVDs, books, puzzles, word searches, crosswords, skateboards, sports equipment and clothing;
9-12 years: games and toys, sports equipment and clothing, stationery, CDs, DVDs, books, T-Shirts, hair ornaments, gloves, scarves, hats;
13-17 years: CDs, DVDs, books, toiletries (please try to ensure non-allergic ingredients if possible), gloves, scarves, hats and other fashion accessories.
Shop our Amazon Wishlist's here:



Food Donations
Thousands of people will turn to The Salvation Army for help this winter. In over 650 communities across the UK the Salvation Army will be rolling up our sleeves and doing all they can for them.
The Salvation Army want to be there for all the people who are facing poverty because they have lost their jobs and livelihoods. For the families struggling to feed their children. For the older people in our communities who have never felt as lonely as they do now. For the people who are homeless and trying to get back on their feet. The pandemic and lockdown restrictions mean that this year will be different, but The Salvation Army is battling on to deliver Christmas.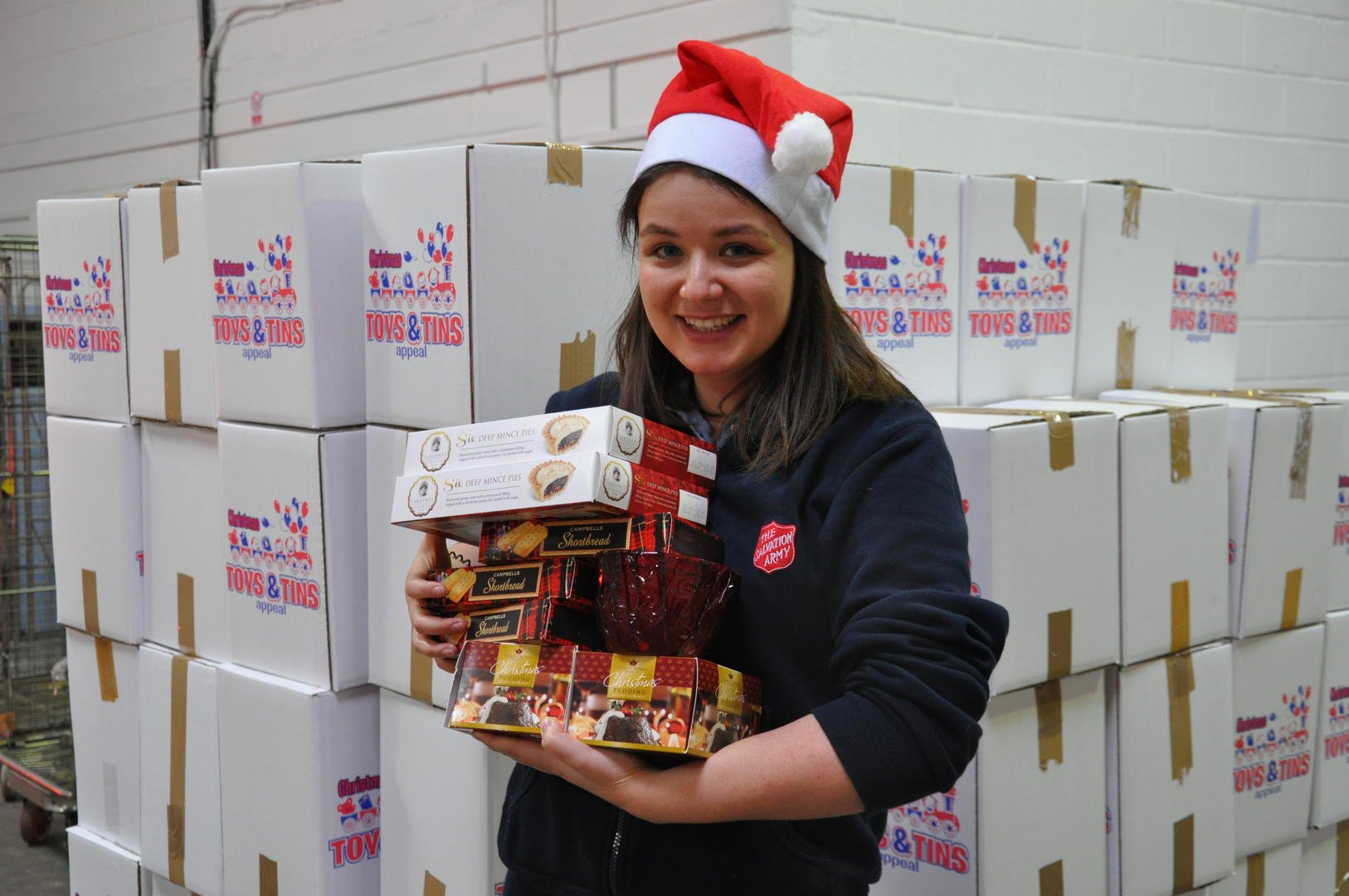 A typical food parcel will contain:
· Hot Chocolate, Coffee, Tea Bags, Sugar
· Curry Sauce, Bolognese Sauce, Ham, Tuna, Hot Dogs
· Sweetcorn, Tinned New Potatoes, Chopped Tomatoes, Peas, Carrots
· Rice, Pasta, Soup, Spaghetti Hoops, Baked Beans
· Custard, Rice Pudding, Jelly, Tinned Fruit, Evaporated Milk
· Jam, Breakfast Cereal, Mince Pies, Shortbread
Shop our Amazon Wishlist's here:



Christmas Cheer
Alongside our charity activities we're looking to spread some good old fashioned Christmas cheer with decorated desks and wonderfully bad Christmas jumpers, alongside our #WavemasAdvent calendar.
So be sure to follow #MerryWavemas on social media and join in the fun.