Another exciting selection of updates in Teams this month.
Microsoft continues to offer new updates to its Teams app in September with a plethora of new features designed to make collaboration even easier.
Spotlight
Lock video as the main view for all meeting participants, available for meeting presenters and organisers.
Meeting organisers and presenters will be able to lock their video as the main view for all meeting participants. This helps the presenter control the main video feed that a participant sees during the meeting. This is different from "Pin participant", which allows an individual to pin a video feed for their own view but not for the view of all meeting participants. Spotlight will be available in the next few months.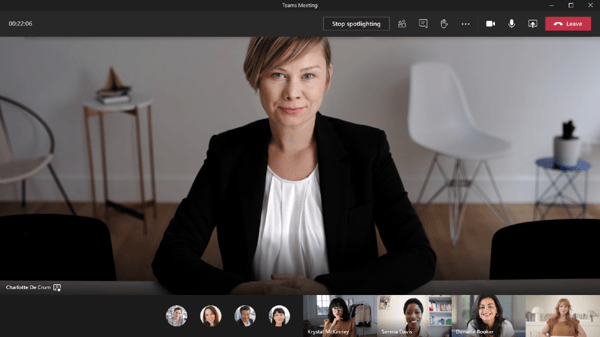 Real-time presence
Traditionally, Presence was based on a user's identical pattern of work for a consecutive number of minutes. Real-time Presence in Microsoft Teams now changes users' statuses on the app right away, live and without delay.
Presence is part of a user's profile that indicates current availability and status to other users. By default, anyone in your organisation using Teams can see, now in real-time, if other users are available online. This feature enables users to get a real-time view of what their team are doing and whether they are available.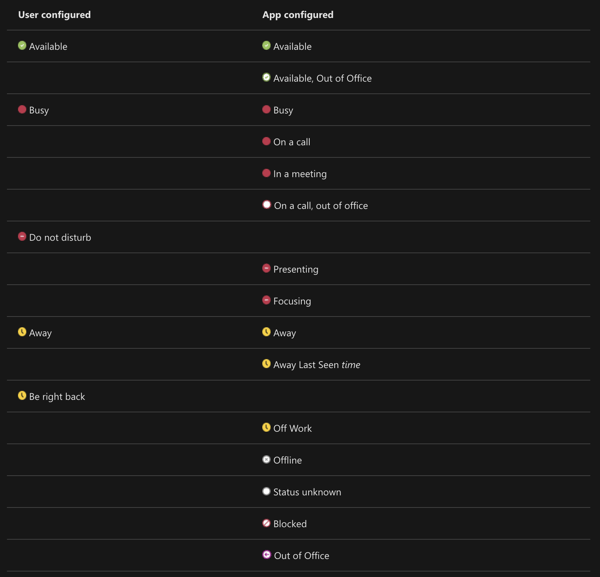 But does real-time presence impact incoming communication? With the Do Not Disturb status, incoming calls will be routed to voicemail and banner notifications are deactivated. Users can set priority lists which allows them to reach you even with DND turned on. Users can get important notifications while in 'Do not Disturb' mode. To set it up, click your profile pic > Settings > Privacy and follow the prompts.
New features available on Teams iOS and Android mobile app
Meetings: Share a PowerPoint file during a call or meeting and view meeting notes on your mobile device.
Calls: Forward incoming calls to your call group or transfer a call immediately.
Other improvements for mobile: share videos from your device's photo gallery in chat and channel messages and copy a channel's email address to forward emails directly to channels.
Additional features not available from directly
In addition to the features and functions of Teams from Microsoft directly, Wavenet is constantly innovating to provide additional functionality which is not available from Microsoft directly, such as visual call routes, mask CLI smart agent selection.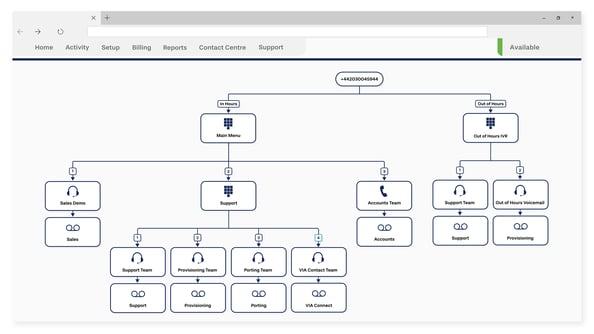 Why Wavenet?
Wavenet has over 20 years of experience in voice technologies working with businesses across the UK to deliver high-quality, reliable voice and phone systems. With TeamsLink we have partnered with Microsoft to create a platform that provides on-net, high-quality traffic through diverse routes to give your business the ultimate unified communications foundation.

We have an internal development team dedicated to advancing our technology and providing our customers with the best solution on the market. As well as our own developers we are partnered with vendors that can provide Microsoft Certified handsets that run Teams directly on-screen, giving you the choice of how you roll out Teams calling to your users.