Unique Solutions
We're proud of the work we do to support those in the education sector, whether it's small village primary schools or large colleges and universities.
There are unique challenges faced by the education sector and the pandemic has only served to highlight them further, whether it's the need to facilitate remote working or simply providing a more reliable telephony system Wavenet has been on hand to support and provide innovative solutions to keep pupils, parents and staff connected.
Technology is playing an increasingly important role in teaching, helping develop immersive teaching experiences, facilitating online lessons and parent/teacher hubs and providing robust networks for communication both internally and externally.
With our position on the RM3808 Government framework, Wavenet is well placed to support the needs of the education sector with our team of dedicated experts and portfolio of market-leading solutions.
Here are a few of our favourites;
Robert Kett Primary School
The incumbent ISDN solution was proving problematic for the team at Robert Kett. Due to its age, it was impossible to add any additional extensions to the system, something which the team very much needed in order for them to deliver a more modernised learning experience.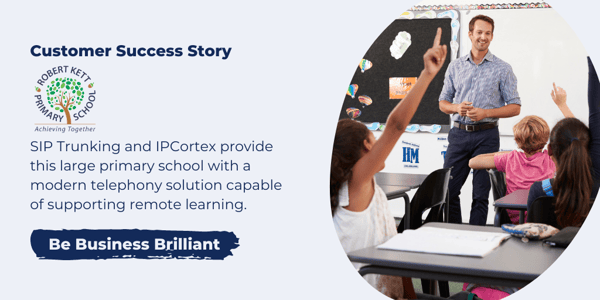 SWECET
SWECET's incumbent solution was causing huge limitations ranging from difficult management to no flexibility, this was made worse by the fact that any changes that needed to be made required an on-site engineer visit, further complicated by the need for social distancing.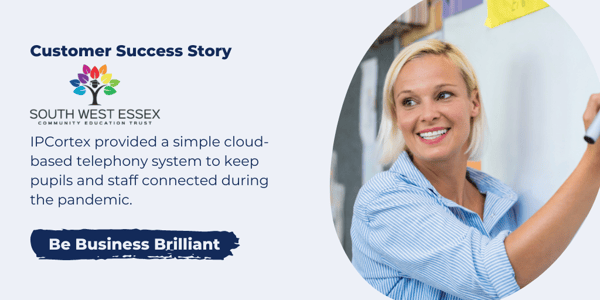 Chetham's School of Music
Chetham's School of Music had previously been using an on-premise Shoretel system. Whilst this allowed them to handle calls and basic call routing the incumbent system's capabilities were very limited and preventing more advanced functionality that the customer required.
Gower College Swansea
Due to the diverse range of courses and students, the requirements vary for the college, but ultimately, they sought a solution that allowed them to provide a foundation on which their students could thrive and access top quality technology. The aims of the project were to reduce telecoms costs, improve resilience and obtain the ability to provide staff and students with best in class Unified Communications and collaboration across a wide range of devices.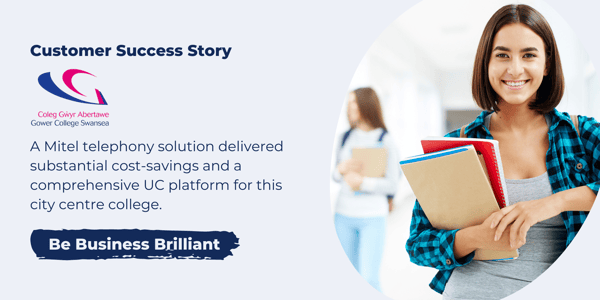 Greater Manchester Academies Trust
As an innovative and aspirational educational trust with over 1700 staff and pupils, it was apparent that the previous legacy telephony system was no longer fit for purpose. Challenged not only with slow internet speeds but most frustratingly, slow service desk response times which left GMAT struggling when current systems were not performing.