More Celebrations In Order As Wavenet Pick Up The Second Award In A Week!
21/06/2019 - SOLIHULL: Wavenet, a leading UK supplier of business telecommunication solutions, is delighted to have won the award for Enterprise ICT Solution at an exclusive Comms Business Awards Ceremony last night in London.
Wavenet's EdgeConnect SD-WAN had been shortlisted in the category of Enterprise ICT Solution, which is awarded to resellers, dealers or VARs selling a particular solution suitable for businesses in the Enterprise sector (classed as 500+ users).
Philip Grannum, Chief Commercial Officer at Wavenet (pictured), commented: "We're extremely proud to be recognised as leaders against such strong competition. We strive to offer innovative solutions that drive real business change, and winning the award for Best Enterprise ICT Solution for our involvement in supporting one of the world's largest Financial Services firms with their transition to a global hybrid WAN infrastructure, is a huge testament to that."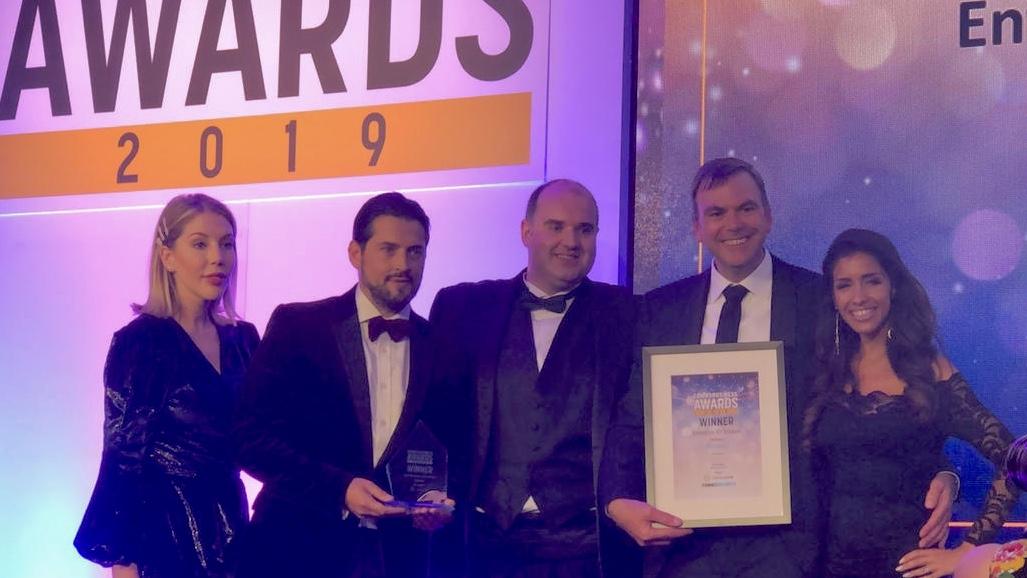 Judges were impressed with Wavenet's work with a particular financial advisory business, helping the organisation switch to a hybrid WAN set-up when it opened its international branch sites in Australia, Delhi and New York. Its existing infrastructure wasn't able to support the expansion and Wavenet was on hand to facilitate the migration.
"As the business expanded, they [Customer] soon began to realise that their existing WAN infrastructure was not able to offer the same level of service it provided to their UK sites at the international branch offices," says Jason Evans, Director of Disruptive Technology at Wavenet. "The Customer needed to change its global IT infrastructure to support their international offices fully – and Wavenet's hybrid SD-WAN solution was the obvious choice."
SD WAN is continuing on its projected upward trajectory with the market size expected to grow from $1 billion in 2018 to $4.1 billion by 2023, at a CAGR of 32.7% during the forecast period.1
The SD-WAN technology offered by Wavenet enables businesses to refine performance and end-user experience, delivering a reliable and secure Wide Area Network to ensure cloud-based apps can operate efficiently across the world.
For two decades, Comms Business Magazine has been the go-to for industry professionals working in the fields of Comms, IT, Data, Mobile and Security. It is now the market leader in terms of both circulation quality and advertiser support. You can see the full shortlist here.
About Wavenet
Wavenet is a leading business to business communications provider with the mission of being the most trusted supplier of voice, data and cloud solutions in the UK.
With over 5,000 customers across all industries, Wavenet offers SMEs and enterprises future-proof technology that drives positive change and delivers a competitive edge. Drawing on a 30-year pedigree of providing reliable, flexible and innovative services, the company offers an extensive portfolio including Networking & Connectivity, Unified Comms & Voice, Security & Compliance and Technology Services.
Wavenet has long-standing certified partnerships with Cisco (including BroadSoft), Mitel, Microsoft, Silver Peak and BT Wholesale.
https://www.reportlinker.com/p04523632/Software-Defined-Wide-Area-Network-Market-by-Component-Deployment-Type-Technology-Service-Vertical-and-Region-Global-Forecast-to.html
For more information about Wavenet, please contact:
Anneka Hicks
Marketing Director
T: 07817 361 371