Handling multiple calls is an art form (I know as I struggle doing this) so having software available to you that aids you in that task is a good thing. Mitel Phone Manager is a unique piece of software that does exactly that.
Having the ability to switch from one call to another and know exactly who you are taking to makes anyone's job a lot easier.
Using Mitel Phone Manager when you are on a call either internal or external the call toaster will be visible on the users desktop, providing details about the person on the other end and a few call options such as hold, transfer etc.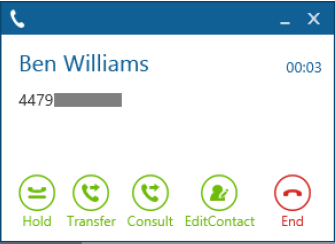 If another call comes into that same extension you may have to answer that call whilst placing the existing call on hold. This is where the toaster expands providing you with details of the new call as well as the ability to place the current call on hold and answer the new incoming call.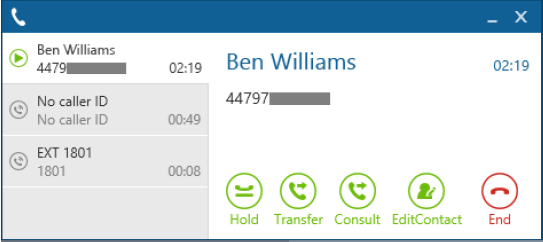 The example above shows that a user is currently managing 3 calls with the ability to transfer between each call. The different icons next to the caller ID display the state of each call. The top call is currently connected and an active call. The other 2 calls are calling in and have yet to be answered. The third option is a pause icon (circle with 2 lines inside).
These icons can be clicked allowing the user to switch seamlessly between each call. The user still has access to the standard call feature such as hold, transfer etc when on a live call.
This feature can really make the difference in any business especially is one person is handling and distributing all incoming calls.