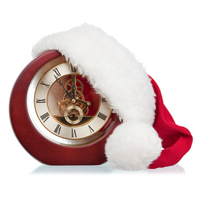 Season's Greetings! Although the 'Festive Period' seems to start earlier every year (Christmas decorations in October, anyone?!?), I think it's fair to say that now is the time that most people will be making preparations for Christmas – from the wild antics of the annual work's Christmas party which must never be spoken of again, to 'Secret Santa', Christmas jumpers and all the rest!
Another thing to keep in mind is the continuation of your business operations and the availability of our support service if you have any issues that need resolving. Although we're hoping the festive period goes off without a hitch for our customers, we'll still have engineers on call 24 hours a day if any problems do arise.
24/7 Support Available
Denwa's office will be closing on the 24th December and re-open again on the 2nd January. During this period, there will be an engineer on call for each day working on a rota basis. Any calls made to Denwa will be forwarded to the on-call engineer and they will be able to help with any technical issues.
So, you can rest assured that support will be available if needed for our customers that stay open during the Christmas period. So sit back, have a glass of mulled wine, and relax!
If you do have any problems over the Christmas period you can still call us on 0330 333 7323 and the on call engineer will answer your call, certain customers may be charged depending on the support contract they have in place. For more information please get in touch with your Denwa account manager.