You sleighed it this Christmas Jumper Day. You raised £66!
Friday 10th December 2021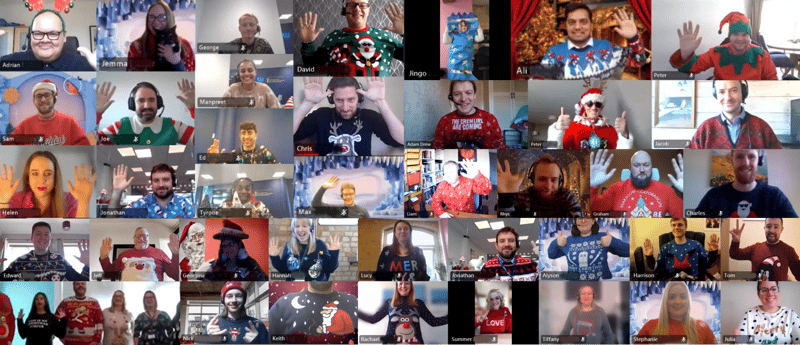 It doesn't matter where you are – on Christmas Jumper Day all you need to do is get your silliest jumper out and donate £2. It might look like just £2, but it'll help kids have food, be healthy, learn things, and change the future!
You don't even need a new jumper. You can dig out last year's, or take a boring old sweater and add some tinsel, or get one from a charity shop.
Together we're gonna help this year not be so bad, and make the world better with a sweater.
All you have to do is text TEAMWAVENET to 70050 to donate £2
*Personal mobiles ONLY. Text TEAMWAVENET to 70050 to donate £2 to Save the Children's Christmas Jumper Day. You'll be billed £2 plus standard rate text message. Save the Children receive 100% of your donation. By texting TEAMWAVENET you agree to calls about fundraising appeals, campaigns, events and other ways to support. Include NO PHONE to opt out of calls. Queries? 02070126400. Read our Privacy Policy www.savethechildren.org.uk/privacy