As this week draws to a close, so too does the first in our run of events for the remainder of the year, here is what happened...
The Solar roadshow rolled through to the Bishop Flemming offices in Exeter with Account Executive, Peter Broadway leading customers through all things Solar, Mitel as well as updates within the industry as a whole. This year we have increased our national presence through acquisitions and have grown our portfolio by developing and adopting new technology, so through all this change we felt it was important to go out and meet customers in locations across the country. The aim of the events is to keep our customers informed on what is going on in the Solar camp whilst simultaneously putting a face to the technology they take with us. The day had a packed schedule with a number of speakers, including Mitel's National Channel Manager, Ian Massingham who was on hand to deliver the update regarding the ShoreTel acquisition as well as answer questions around migration to the cloud. Customers were able to take away a number of key learnings including how they can utilize their technology in 2018 to drive value to their businesses and gain a competitive edge as well as gaining some valuable insights which should have an instantaneously positive impact. If you want to get ahead of the curve and find out how to ensure your communication needs are working most effectively for your business, it is not too late to join us at our remaining 2 roadshow events! Just hit the link below to find out the full event agendas for our Caldicot and London shows as well as how to reserve your place – we would love for you to meet the team and join us, but act fast, places are limited.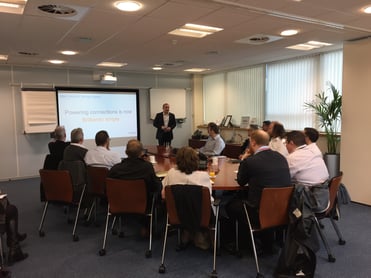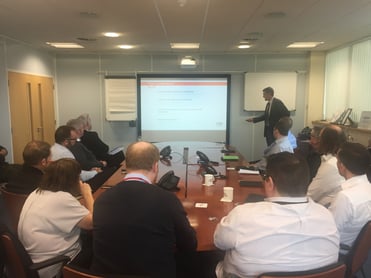 Yesterday Solar took to the road once again, albeit a much shorter journey from the Salford office, as we took a number of lucky customers to the Etihad to deliver our ransomware event. This event had a jam-packed line up including Helen Williams from TITAN (the North West Crime Prevention Unit), Stuart Laidlaw CEO of Cyberlytic and Darren Swift from Rubrik who all delivered keynote talks alongside Solar staff members, including a slot from Solar's Director of Disruptive Technology, Jason Evans around all things Data, Security, Storage and SD-WAN. These speakers were brought in as specialists from different areas within the ransomware environment ensure that the maximum value was drawn from the events for our guests, after all we pride ourselves in our ability to lead the way. The content delivered was fresh and the speakers were unaware of each other slides, yet they seamlessly wove together through the core message that ran throughout each presentation in its own way, complacency is the enemy. Whatever way you approach ransomware, the only way to truly prepare against the ever-evolving threat of an attack is to test, to update and to remain knowledgeably about what is going on in the wider world. Over the course of the day guests were informed of the latest news and information around the ransomware landscape, how to mitigate against an attack and all created cyber hygiene plans to take back to their businesses to gain immediate benefits. Furthermore, as a value add each guest that took part in the day has been opted in to receive a free security audit of their business to help isolate where their areas of weakness are and help protect against the threats that were highlighted throughout the day. The content was engaging and guests were eager to participate throughout the day which made for a very worthwhile and fulfilling day. Following a spot of lunch the day was rounded off with a stadium tour including all of the state of the art facilities now in place at city, although this aspect of the day wasn't particularly pleasant for certain member of staff who accepted through gritted teeth being a red rather than a blue…at least the content through the rest of the day more than made up for this for him! Overall a great day was had by all and the feedback has given us the push to do many more events in 2018. Solar are committed to "go beyond the call", in fact it is one of our key values, which is why we are keen to do more events to help you drive a competitive edge into your business.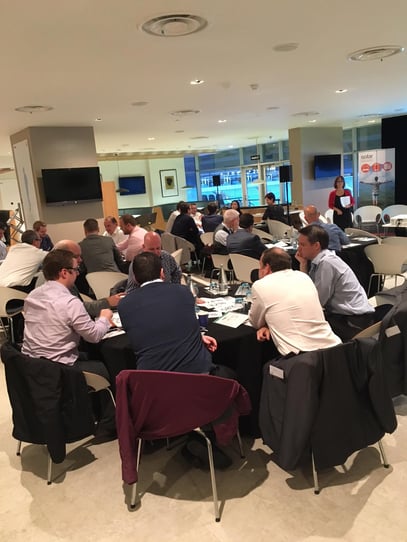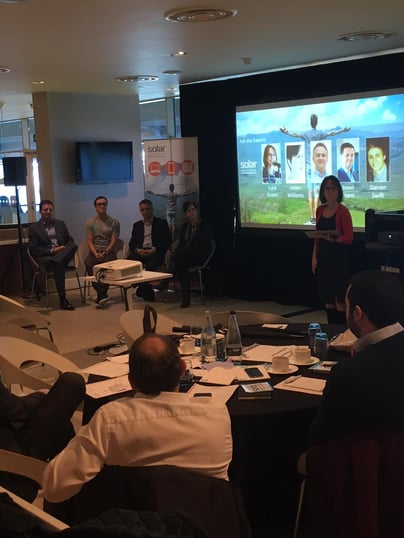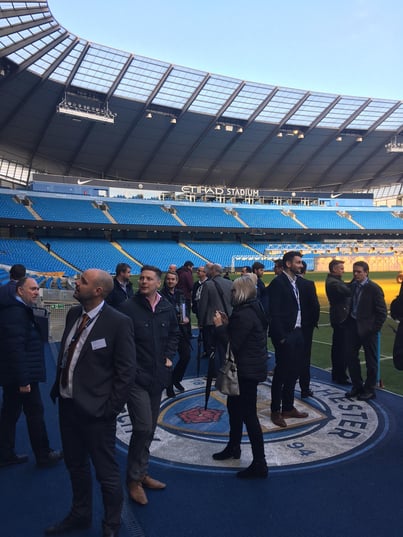 If you would like to be notified of future events, why not subscribe to our newsletter? Just leave your details on the form on the below and don't miss out!